There are many different things to think about while purchasing a PC case. But you might want to look at Corsair PC cases if you're seeking a high-quality alternative because many gamers suggest their accessories, and people close their eyes and buy.
So, in this blog post, we'll look at the advantages and downsides of Corsair PC cases. We will also provide you with some advice on how to choose the one that best suits your requirements.
By the end of this article, you should be able to decide whether or not a Corsair PC case is ideal for you.
So let's get started!
Are Corsair Cases Good?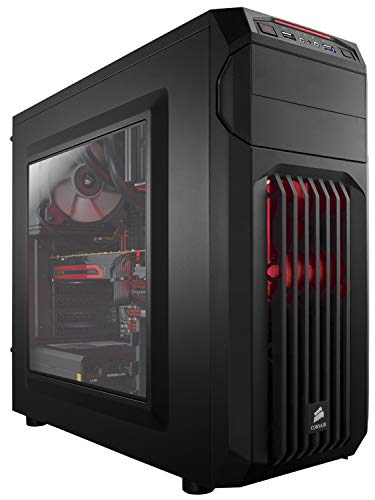 Absolutely yes! If you are in the market for a new PC case, Corsair is a great option to consider. They not only provide reasonably priced cases, but they also include a number of features that can improve your computer performance.
First of all, Corsair PC cases are known for their durability. This is due to the fact that Corsair PC cases are made from high-quality materials, such as steel and aluminum. 
Additionally, Corsair PC cases offer a variety of features that computer users may find appealing. For example, some of the features of Corsair PC cases include ample storage space, cooling options, and easy accessibility. They are, therefore, perfect for users who want to quickly and simply build or upgrade their computers.
Corsair PC cases are available in a variety of forms and sizes, making them suitable for a variety of users and settings. For example, Corsair PC cases are popular among gaming enthusiasts because they offer plenty of cooling options for powerful graphics cards. 
Additionally, many Corsair PC cases come with clever features that make upgrading or building your computer much easier. For example, some Corsair PC cases come with built-in storage brackets that make adding extra storage a breeze. 
In addition to the great features that individual Corsair PC cases may offer, the entire line is backed by Corsair's renowned warranty and customer service. This means that if there is ever a problem with your case or any of the components inside it, you can always contact Corsair for help.
Reasons to Buy and Avoid Corsair Cases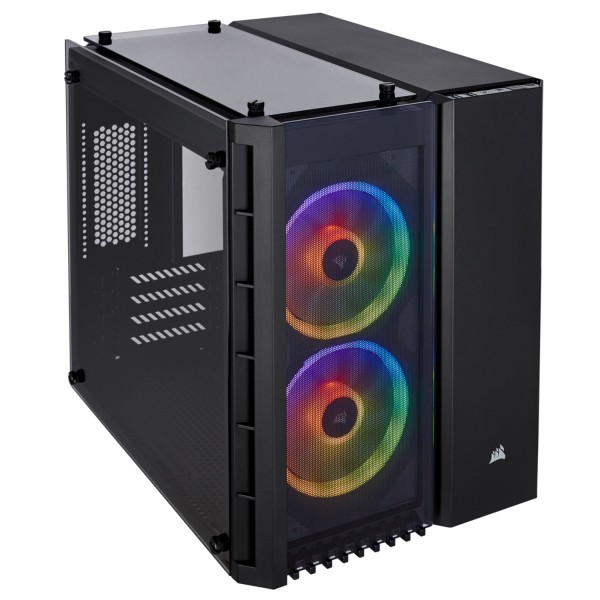 Corsair is a popular computer case company. Some people love their cases, while others don't. In this part, we shall look at the benefits and drawbacks of Corsair cases.
The greatest advantage of Corsair cases is their amazing airflow. Your computer will run quicker and quieter since there is less heat buildup. However, keep in mind it also depends on the tasks you are performing.
Additionally, Corsair has a variety of styles to choose from, so you can find one that fits your personality or style.
However, some people dislike Corsair cases because they are difficult to work with. For example, some models have lots of screws and parts that are hard to access. 
Overall though, Corsair is a good choice for those who want quality cases without having to break the bank.
Things to Consider Before Buying a Corsair PC Case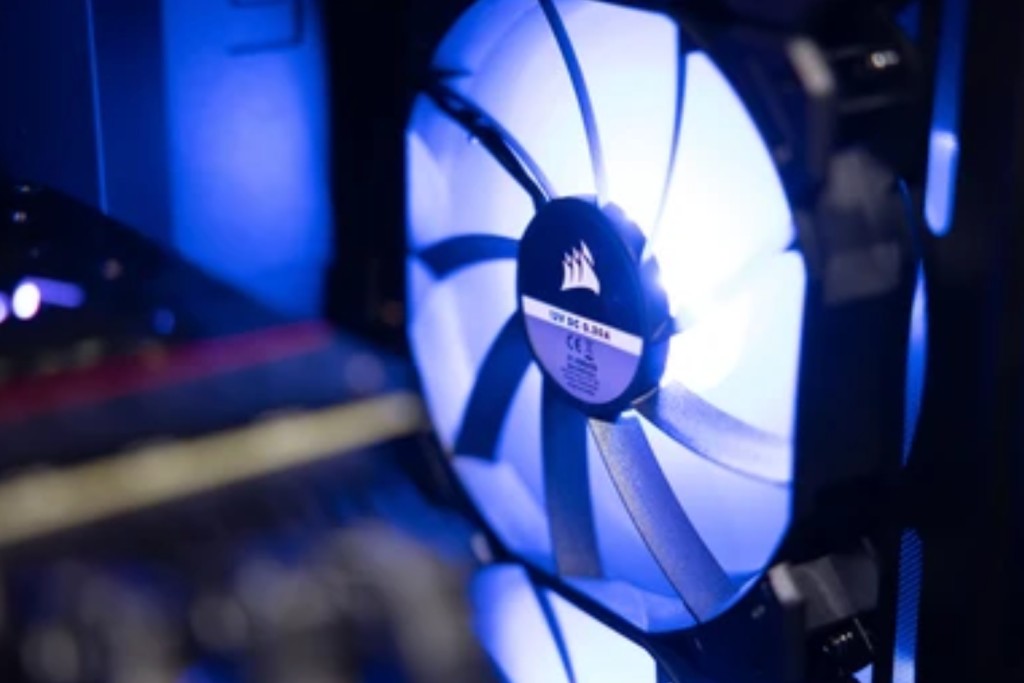 There are several aspects to consider when purchasing a new computer case. In this section, we will discuss some of the things you should think about before making your purchase.
Price
The first thing to think about is the price tag. Not all cases are created equal, and you may be able to find a better deal if you look carefully. 
Additionally, make sure that the case you choose is in line with your budget. Some cases cost more than others, however, they may not provide as much functionality or quality. For example, big brands just do some experiments, and because they are brands, people buy their cases within no time.
Size
Size is another key consideration when selecting a computer case. You don't want something so large or small that it becomes difficult to use or move around. 
It's also important to find one that fits your specific needs; for example, if you plan on using multiple graphics cards, then you'll want something larger than someone who only plans on using one card.
Material
When selecting a computer case, one of the most important elements to consider is the material. You don't want something that will simply break or seem out of date after only a few months of use. Choose something that will endure longer and look better in the meantime!
Ease of Use
Make sure the case is easy to use – especially if you plan on upgrading components in the future. Some cases come with tons of features and options, which can be overwhelming at first glance; make sure to read reviews and compare specs before making your purchase decision.
It is also critical to consider how you intend to use your computer. If you only use it at home or in your office, then a small and lightweight case may be fine. 
However, if you plan on taking your computer with you wherever you go (for example, when traveling), then make sure to choose a case that is both durable and spacious enough to accommodate all of your gear.
Airflow
Finally, don't forget about cooling and airflow! Many cases come with inadequate cooling solutions or no airflow whatsoever. This can cause your hardware to overheat quickly and damage it – not to mention being incredibly loud! 
Make sure to research each specific model of Corsair PC case before making your purchase so that you know which features are necessary for optimal performance.
Conclusions
Corsair PC cases are an excellent choice for anybody seeking a high-quality case. They provide superb build quality, a diverse selection of features, and exceptional customer service. However, many of their cases may be more expensive than other cases on the market.
Consider all of the variables listed in this blog article before making your purchase. This way, you may be certain that you are purchasing the best Corsair PC case for your needs!
Frequently Asked Questions
Which Corsair Case Is Best?

You can't go wrong with any of Corsair's products if you want a high-quality case. However, certain models clearly stand out from the crowd. If you want something robust and elegant, the Corsair Carbide Series is a terrific option.
If you want a case that's packed with features, the Corsair Obsidian Series is definitely worth considering.
And if you're on a budget, the Corsair Spec-Alpha is a great option that won't break the bank.
If you are looking for the best PC case brands, read my article on it: What is the best brand for Pc cases?

Is The Corsair 4000D Worth It?

The Corsair 4000D is a great case for those who are looking for a high-quality case that looks good and performs well. The case is constructed of high-quality materials and has a sleek appearance that will match any setup.
The chassis also boasts great ventilation and cooling, making it suitable for gaming PCs. Overall, the Corsair 4000D is an excellent pick for anyone seeking a high-quality and elegant case.

Is The Corsair 4000X Loud?

The Corsair 4000X is, indeed, a pretty noisy case. It features four 120mm fans that rotate at 2000 RPM and are rather loud. If you want a quiet case, this is not the one for you.

Which Corsair PC Case Is Best for Gaming?

There are various Corsair pc cases to choose from when it comes to gaming. Which one is best for you is determined by what you are searching for in a case.
If you want a case with good airflow, then the Corsair Crystal Series 460X RGB ATX Mid-Tower Case would be a good option.
Or if you are looking for a more budget-friendly option, then the Corsair Carbide Series 275R Mid-Tower Case would be a good choice.
So, which Corsair pc case is best for gaming is ultimately a matter of personal opinion.


Which Corsair PC Case Is the Quietest?

I would recommend the Corsair Obsidian Series 750D Airflow Edition as the quietest Corsair PC case. This full-tower case is made from plastic, so it won't vibrate and create noise.