It's not always simple to decide on a gaming PC case. After determining the appropriate size, you should examine the product's additional characteristics and attractive appearance. It's not enough that it looks good with the rest of your gaming setup; you also need to be able to fit all the components in there easily and without causing any issues.
Does a case for a PC matter? Although computer cases don't have any direct impact on the level of performance your PC is capable of, they are still an essential part of the system. Your computer's case is the box for all of its parts, and it also plays a significant role in directing the flow of air through your system to keep it from overheating (at least, the good cases do.)
Here, we'll discuss the most important things to look for in a gaming computer case, such as its ability to disperse heat, its compatibility with your cooling system, and its overall form factor.
Gaming PC Case Features You Should Consider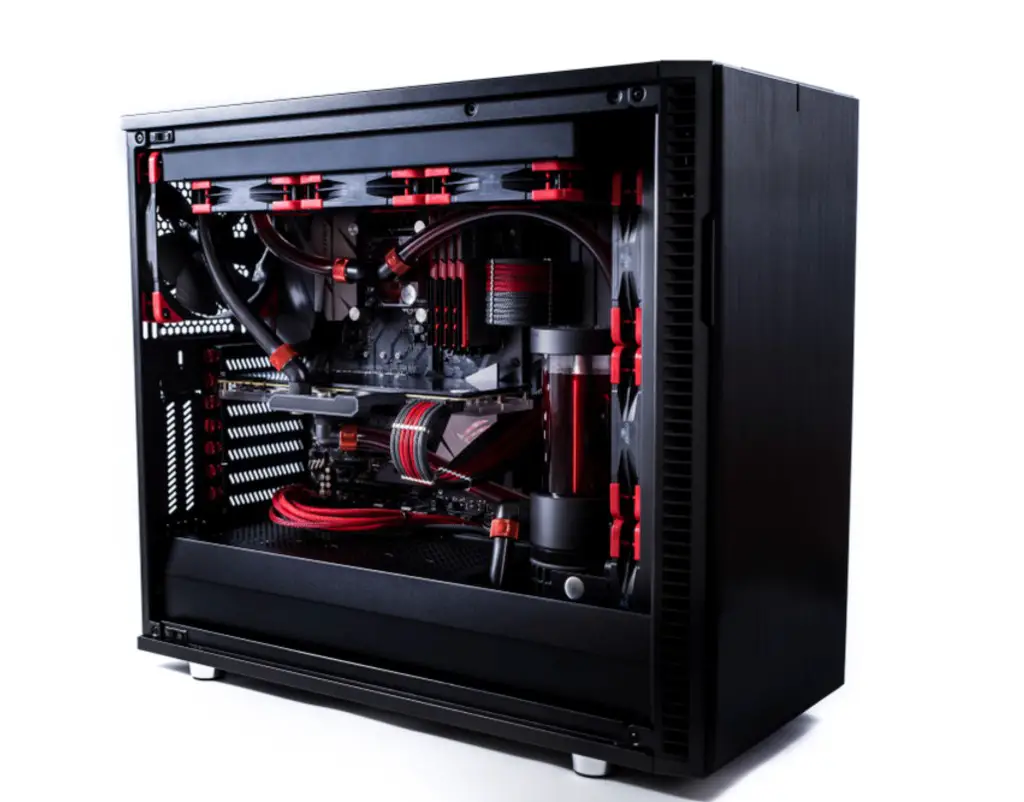 Cooling Systems
If you intend to use liquid AIO coolers or install custom liquid cooling through your CPU and GPU, your case must have the required openings to make installation easier and cleaner. Furthermore, not all cases can accommodate all sizes of liquid cooling radiators. Before buying a cooling system, it's a good idea to see how many radiators your case can accommodate. The maximum radiator size that can be used with a given cabinet is specified in the cabinet's technical specifications page.
Larger, more powerful CPU air coolers can be cumbersome. Check the required case and memory (RAM) clearance to ensure a smooth installation. The height is typically listed as a separate dimension on air cooler specifications pages. Make sure your air cooler will fit by comparing this measurement to the WIDTH (not the height) of your case.
An example table of air cooler specifications
| | |
| --- | --- |
| Air Cooler (without fan) | Air Cooler with fan |
| Height 160mm | Height 165mm  |
| Width 150mm | Width 150mm  |
| Depth 135mm | Depth 161mm  |
Airflow
Some cases may be attractive at first glance, but they may not be the best choice for those who plan to use powerful components. As the hardware in a gaming PC is often pushed to its limits, it is especially important that it has adequate airflow. Overheating, brought on by inadequate ventilation, triggers thermal throttling and ultimately shuts down the engine.
Make sure there's enough room in the cabinet for more fans if they ever become necessary. The possibility of future case airflow improvement is always welcome. Ideally, you'd find a case with three fans or more.
Graphics Card Length
Even though this is less of a problem these days because graphics cards are getting shorter and cases are giving more clearance for them, it is still possible that your graphics card will be too long to fit in the case you bought. Fortunately, there is a simple way to find out if this will be a problem. There will be a maximum graphics card length supported specification on every case page specification page.
PSU Shrouds
Everyone who has built their own PC knows how annoying it is to have cables sticking out of the power supply. Cases with PSU shrouds are more aesthetically pleasing because they enclose the PSU and any stray cables. Using non-modular power supply units (PSUs), is essential if you care about building cleanliness.
Cable Management
This is another aspect that is gradually becoming a standard feature. A clean, well-organized build is much less of a hassle to maintain when using a case with superior cable management features. You will be pleased with the way things look on the inside, and you will have an easier time with installation and alterations in the future as well. If a case has good cable management features, you should be able to hide and route cables in specific areas and take out the cabinet's back plate.
The Underlying Structure –Case Sizes
Your computer's hardware limitations are determined by the size of your computer case. The amount of space required, the components to be installed, the desired cooling method, etc. are all factors in determining the optimal size.
What Are EATX, ATX, MATX, And Mini-ITX?
Those who need more expansion options or prefer a more compact build can choose from a variety of motherboards that are either larger or smaller than the standard ATX size. The name "Extended" in "EATX" indicates that this motherboard type is larger than the standard "ATX" form factor. On the opposite end of the spectrum are smaller compact form factors such as the M-ATX (Micro ATX) motherboard and the Mini-ITX board, which is the most popular of its kind.
Therefore, EATX > ATX > M-ATX > Mini-ITX is the order of the largest to smallest motherboard sizes.
These days, the ATX form factor specifications for computer cases, motherboards, and power supplies are pretty much universal. Let's talk about the different computer tower sizes and what they're called.
Full Tower Case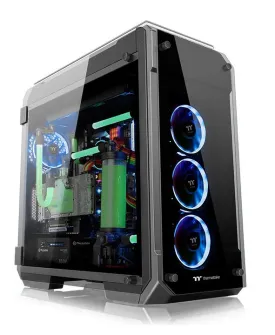 The length of an EATX motherboard is 13 inches, compared to 9.6 inches for a regular ATX board. Full Tower Cases are computer cases that can accommodate this larger layout. Does this rule out installing compact motherboards within them? That's not the case at all. Larger cabinets are typically made to contain both large and small form factor devices.
Mid Tower Case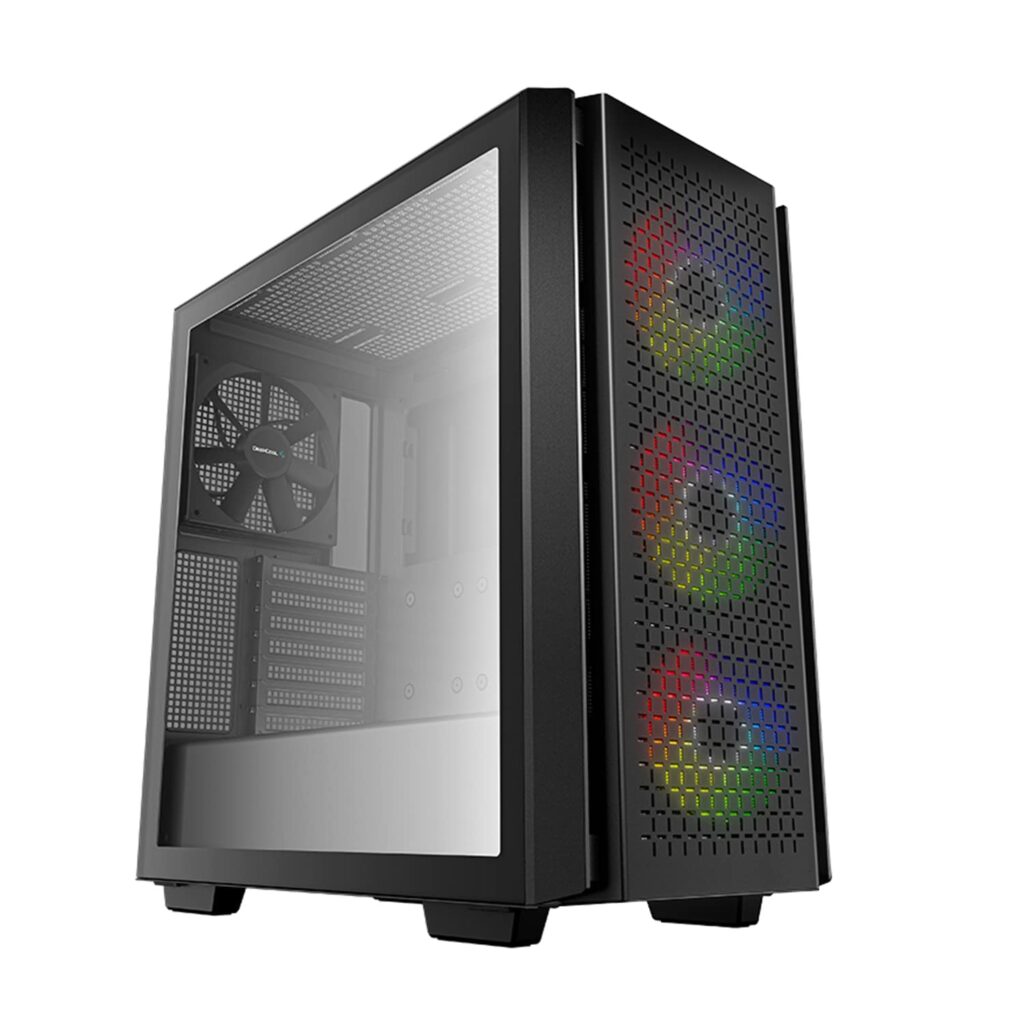 The mid-tower case is the most widely used form factor for gaming personal computers. It provides a great compromise between compact exterior dimensions and generous interior space, making it suitable for all the inner workings that the average gamer could desire. Both ATX and MATX motherboards fit nicely. Some mid-tower cases are designed to accommodate EATX form-factor motherboards, so keep that in mind.
Mini Tower Case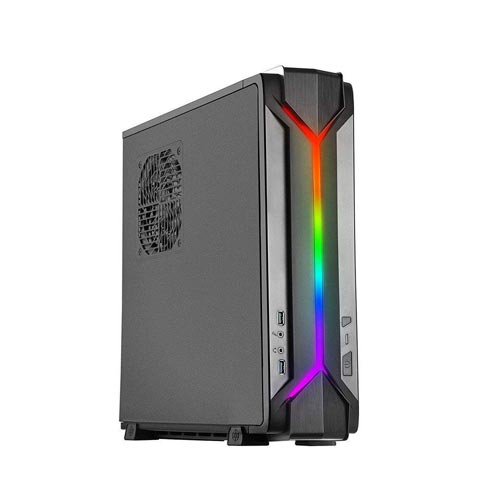 When you get to these dimensions, it becomes difficult to accommodate all of the internals you desire. In contrast, this has the benefit of being more compact and easy to carry around. The small size of the tower means that it cannot accommodate motherboards larger than MATX.
Mini-ITX Case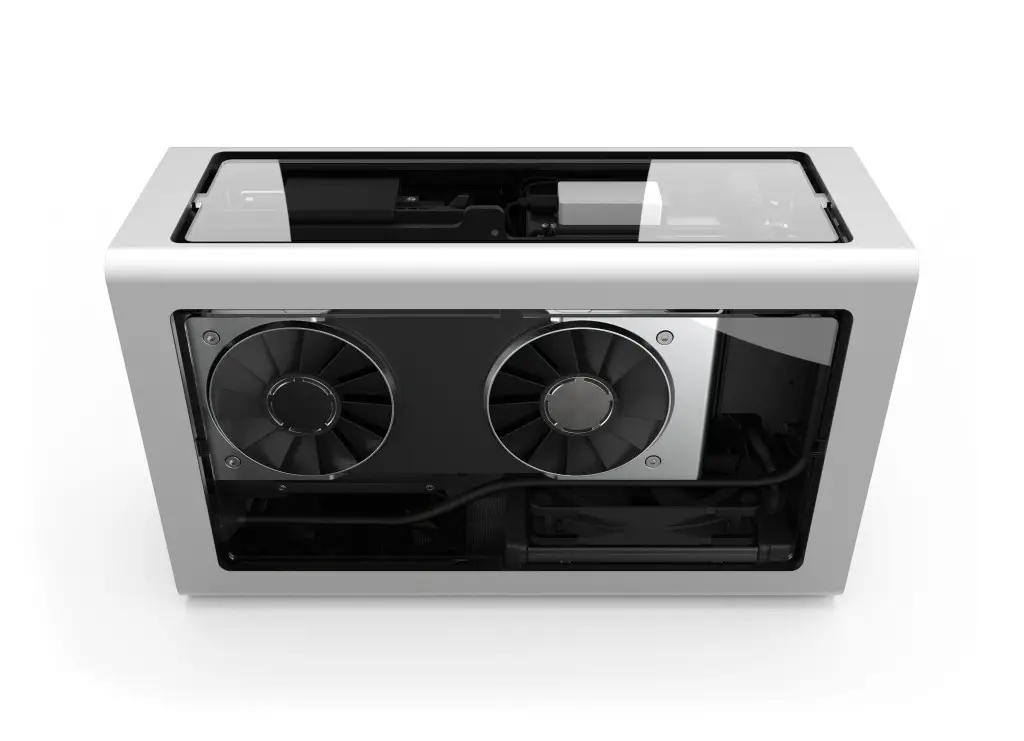 This is a very common and space-saving form factor. Unfortunately, there are severe confinement issues with mini-ITX cases. Smaller components, such as motherboards, can only fit in cases designed for Mini-ITX. Yet, it's still a great option for those in need of a highly capable Gaming or Workstation PC with acceptable portability.
Case Aesthetics and Customizability
Tempered Glass Panels
Having a tempered glass panel on your computer case makes it look sleek and modern. That is until you install your hardware. Tempered side glass panels are a bad idea if you don't want to spend time managing cables and hiding any ugliness. A tempered glass side panel cannot be beaten for aesthetic value in a well-built computer case.
As of right now, you should also think about the aesthetics and feel of the case as a whole. Judgment of the case should be made as superficially as possible, taking into account only aesthetic factors such as color, shape, and design.
RGB Lighting
The use of glamorous lighting effects makes your computer more appealing to the eye. In all honesty, I realize that not everyone enjoys the look of RGB bulbs. Indeed, there are those who find it annoying or deafening. However, the majority of people find that having good lighting at their desks improves the mood for both gaming and working. Cases for computers that support RGB lighting give you the freedom to adjust the color scheme to suit your aesthetic preferences and the atmosphere in which you work.
Front-Panel Connectivity
How important is it to have a specific number of USB ports or audio jacks on the front panel of your case? Verify the front panel of your cabinet to see what kinds of connections it can accept. You can find a PC case with just about any feature you could want, from the newest USB standard to the classic 3.5mm audio jack.