In most cases, the exterior of your PC case is the first thing people notice unless you let them try it out for themselves or take it apart. When finding a container large enough to hold all of your equipment, it's more important to find one that looks good.
It is impossible to determine a "best case," since the case that works best for you will depend on a number of factors, including your personal preferences. Rather, you should research popular PC case brands, since they tend to share a similar aesthetic and quality standard.
In order to help you make that decision, I have compiled a list of the top PC case manufacturers for 2022. You can make an informed choice from among these best PC case manufacturers.
Does The Brand of A PC Case Matter?
The short answer is that the PC case brand does matter. Even if we didn't include a provided manufacturer on this list, that doesn't mean they don't have a valid argument. The issue is one of consistency. 
Is the price difference between their pricier and more affordable cases going to reflect significant differences in build quality, or will it simply reflect differences in case size and the software that ships with the product?
The more a manufacturer experiments with various components, building methods, and cooling solutions, the more reliable their cases will be.
As an example, a side window is standard in many high-end cases. It will be constructed of either tempered glass or plastic, depending on the manufacturer. Tempered glass is more expensive than regular glass because it is more durable. 
Companies that don't go through as much tempered glass in their operations will have to pass on the higher costs to consumers.
Since glass is also an insulator, they'll need heatsinks and other ways to release excess warmth. The manufacturer's familiarity with creating PC cases with tempered glass panels is a major factor in determining how well the case will perform this function.
Another case in point is liquid cooling. There are a lot of cases out there with the space to mount radiators for liquid cooling, but if the manufacturer hasn't made liquid-cooled PCs before or hasn't done a lot of research, you might end up with really fine tolerances that make installing radiators a lot more difficult than it needs to be.
If the company making your PC case is competent and has plenty of experience, you won't have to worry as much about customizing it to meet your needs.
Does A Good PC Case Make a Difference?
The PC case may seem like nothing more than a box to someone unfamiliar with PC building, but there is a clear distinction between a good and bad case.
However, your computer's CPU and GPU are far more important to its performance than its case. You should always put more money into core components like those if you have to choose between spending an extra $200 on one of those or your PC case.
However, you shouldn't skimp on your case either. If you can afford to spend a little more, don't try to save $50-$100 just to be frugal. You'll likely end up spending that money again on extra cooling or, in the worst case, replacing parts.
Additionally, a good case will make it much simpler to perform maintenance, repairs, or swap out components in order to upgrade them.
What Makes A PC Case Good?
Many of the features that define a high-quality PC case are up for debate. Cases designed for professional streamers with their own in-house gaming rooms aren't going to be as good as those designed for people who need to take their PC on the road. 
Not everyone is interested in having their components on display; instead, they want a case that allows for easy access and has plenty of space to contribute.
A good computer case is defined by a few objective criteria. The most important factor is cooling capacity, which is derived from a number of sub-factors.
The first is how much heat your case can safely dissipate through convection and radiation. Ventilation and the ability of some components to act as heat sinks within the case will both play a role. In most situations, this will work best with a case that has either a large mesh panel or a thin steel or aluminum panel.
The number of coolers that can fit into the case is the next consideration. One or two fans is usually all the space a case with poor cooling has. However, the best cases we've checked out have had multiple radiators and room for six, eight, or even ten fans.
Some of these fans are usually already installed in good cases. Low-quality cases may not come with fans or, even worse, may come with a large number of cheap, noisy fans already installed, which you will need to pay to replace.
Last but not least, the simplicity of setup and use is a major benefit. While a fully modular case isn't necessary, a case that can be easily disassembled to gain access to the motherboard or other installed components and then put back together quickly and easily will be.
What Companies Make PC Cases?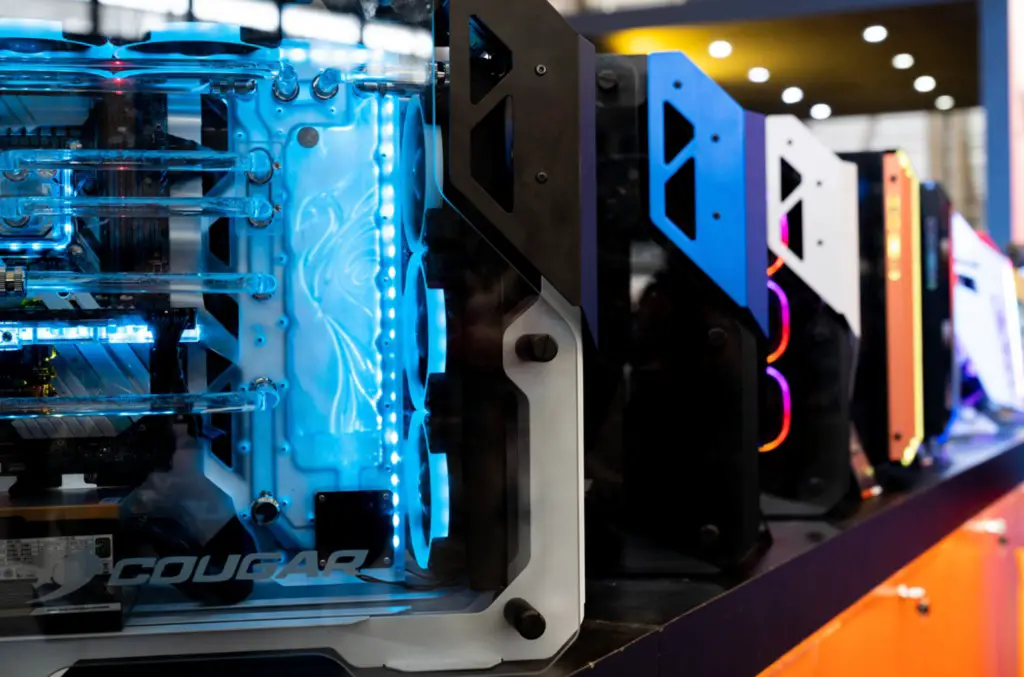 Listed below are the top PC case Companies worldwide in 2022, along with a ranking of the best PC case brands.
Cooler Master
Gigabyte
Corsair
Thermaltake
NZXT
EVGA
Razer
Fractal Design
Adata
Lian Li
Cooler Master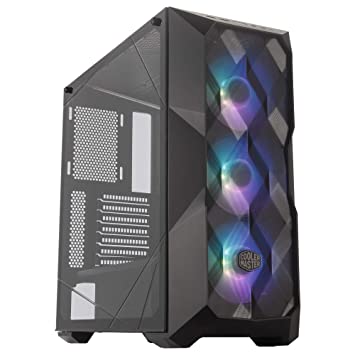 As of the year 2022, Cooler Master has established itself as the industry standard when it comes to manufacturing high-end computer cases. Cooler Master, appropriately named for its dedication to producing computer cases with superior airflow to prevent central processing unit overheating, calls its products Master PC cases.
Their products have adequate internal volumes and thoughtful space-saving layouts. There are three fans in the Carbide series, which significantly boosts performance. Some of their newest and best products are the Cooler Master Silencio S400, Cooler Master Cosmos C700M, and Cooler Master H500P. These cases all have a front dust filter and offer quiet, high-performance cooling.
Gigabyte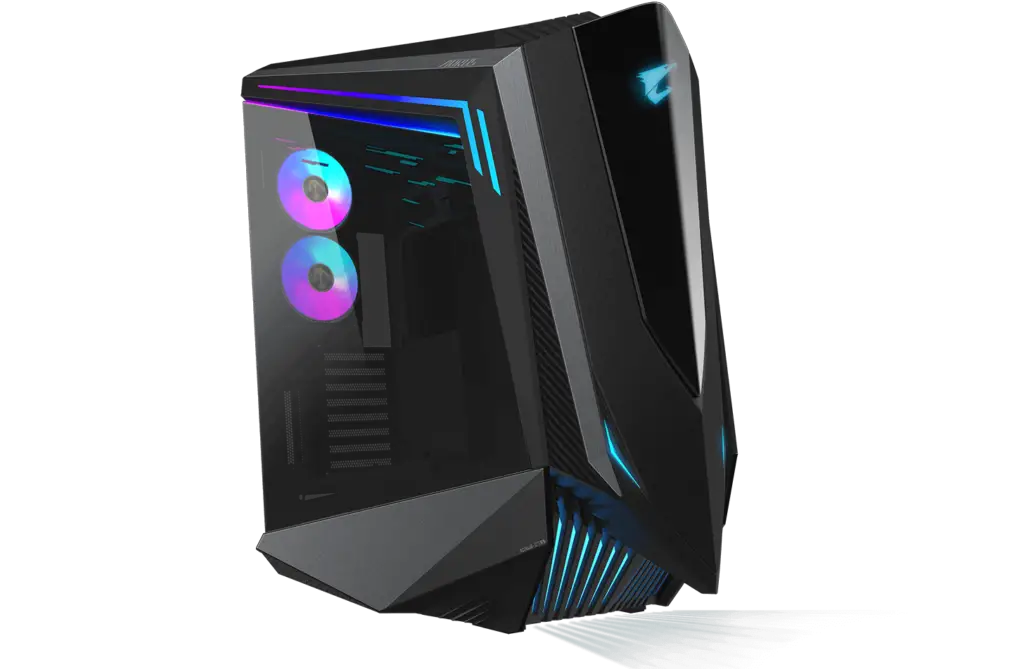 From now until 2022, Gigabyte will be the most reliable brand of PC cases in the world, and this trust will extend beyond the company's performance claims. Gigabyte can help you out if you're trying to save money. They're at the cutting edge of PC chassis design with models that combine slick looks with robust performance and a wealth of customization options aimed squarely at gamers.
You'll find everything necessary to make significant improvements to your way of life there. A new addition to the Aorus lineup is the AC300W ATX Mid-Tower PC Case. There's an RGB fusion setting so you can get the colors just right. 
The full-width transparent side panel window provides the optimal viewing experience for vertical VGA installations. Power supply units and solid-state drives can be installed with ease in Gigabyte computer cases.
Corsair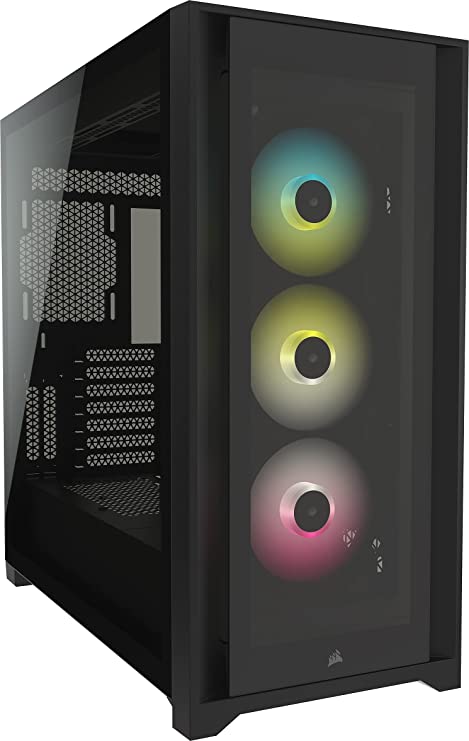 In 2022, when people think of premium computer cases, they will automatically think of Corsair. All of their products feature sleek, modern designs and powerful airflow options for optimal cooling. There are cheaper options, but the RGB fans more than makeup for the extra cost with their low noise and high airflow.
The newest Corsair Obsidian 1000D and Corsair Carbide Series SPEC-04 cases have tempered glass and LED lighting, making it easy to show off your high-end graphics card.
Thermaltake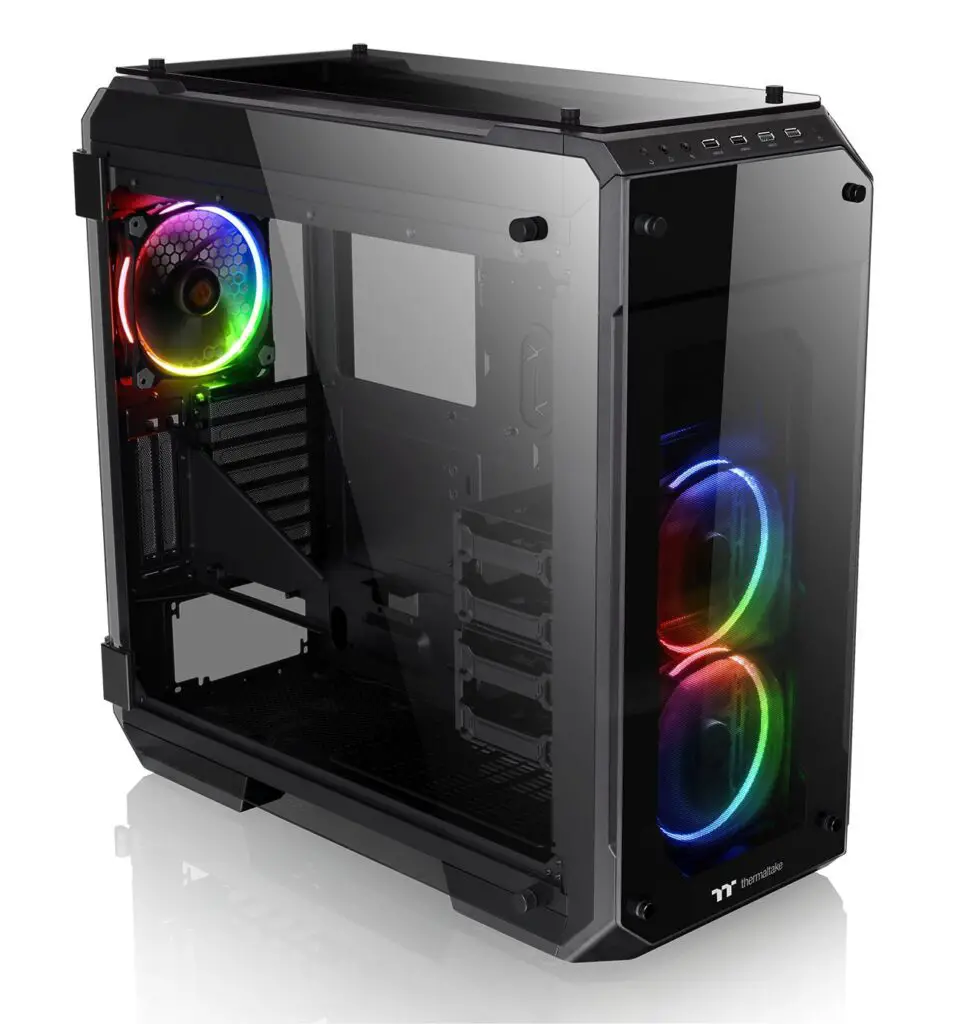 Most people agree that Thermaltake is the best PC case brand available on the market and that it also has the best cable management options. Their steel-constructed models last longer and feature streamlined layouts that make setting up the drives simple.
One of their newest products, the Core X713, is outstanding. Amazingly compact layouts and powerful RGB fans are included. The Level 20 GT RGB Plus E-ATX is an excellent option for those looking for a stackable full tower case. One of their best features is probably the intake and exhaust fans that generate directional airflow to efficiently cool your GPU while you play.
NZXT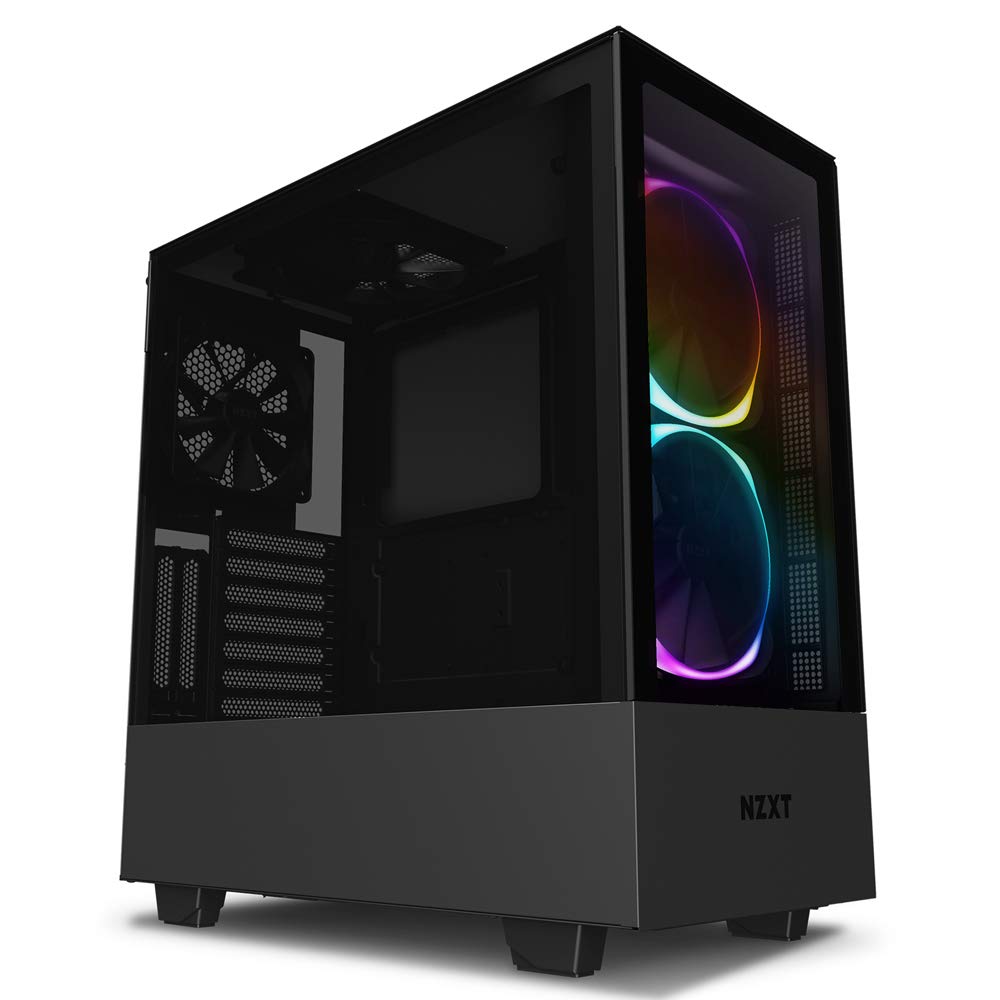 NZXT is a top brand for gaming PC cases. NZXT's mission is to give you the best gaming experience possible through relentless product innovation. They make some of the best computer cases and accessories on the market.
The NZXT H series is very well-liked at the moment, but its widespread use may cause your PC to stand out too little from the crowd. Considering the reasonable prices and high-quality designs, the popularity is understandable.
EVGA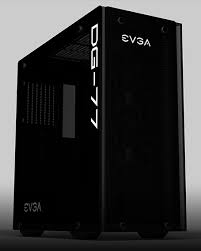 A lot of people know and trust the EVGA name when it comes to computer housing. In the past, EVGA only produced full-tower and mini-chassis models. To bridge the gap between the two series of cases, however, the DG-7 mid-tower series was introduced not too long ago.
The DG-77 is an impressive mid-tower chassis with a number of noteworthy high-end features. There is an in-built RGB lighting controller and a single-touch overclocking button. Now that they can vertically mount the graphics card and show off their gaming rigs in style, thanks to the tempered glass windows.
EVGA is the only major manufacturer that can offer its customers a themed build thanks to its extensive customization options.
The H510i, their most recent product, is an example of their refined design aesthetic. The power supply is hidden behind a cover that is the machine's primary design element.
Razer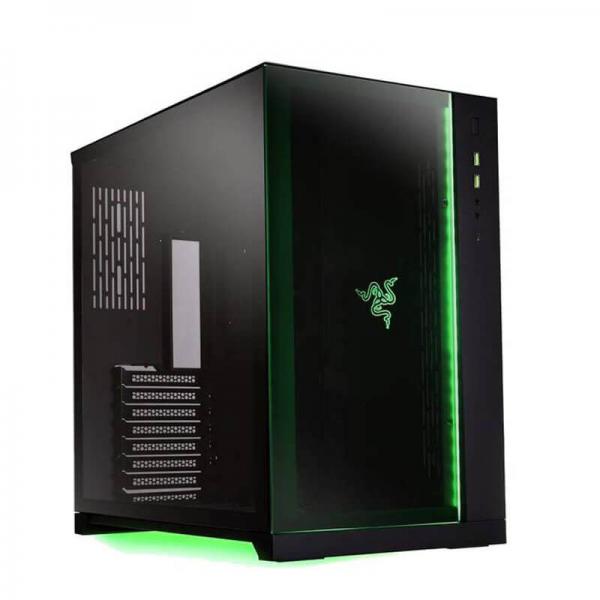 In 2022, Razer will still be a household name in the PC case market. An excellent option for space-saving builds is Razer's mini-tower chassis, which boasts impressive performance despite its compact size. In spite of its compact size, it will be able to handle all of your hardware needs with ease.
The H440 mid-tower PC case, developed in tandem with NZXT, is well-liked for its sleek appearance and efficient water cooling. It's a steal for its ability to change colors and themes while still being cheap (around 150% of the original price).
Fractal Design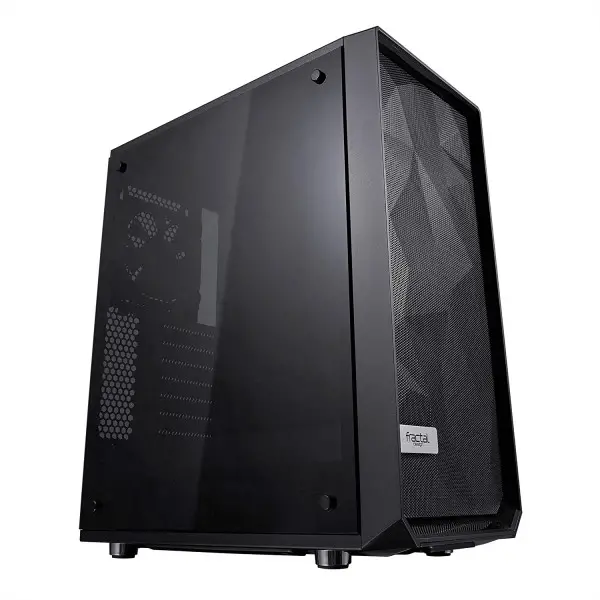 Fractal Design's pc cases are well-liked by the gaming community due to their high quality and simple yet elegant designs. While they only offer a few products, they've been able to rapidly innovate thanks to focusing on a market segment. There are cheaper alternatives, but these ones last just as long and are just as reliable.
The liquid cooling options in the Fractal Define S series get better with each new model. The Define 7 and Define R5 from Fractal Design are also top sellers. You can expect your computer to run cooler for longer with the Meshify-C model because of its mesh front.
Adata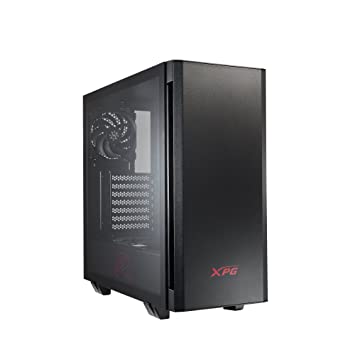 It's true that ADATA is a newcomer to the CPU chassis industry. However, they have undoubtedly seized the initiative with their XPG series. The XPG Battlecruiser is packed to the gills with high-end extras and designed to compete effectively with established brands.
All four sides of this model are made of tempered glass, so prepare to be noticed. It has four
beautiful RGB fans, the best ARGB controller, excellent hardware support, clever cable management, dust filters, a concealed power supply unit, and plenty of drive mounting options.
Lian Li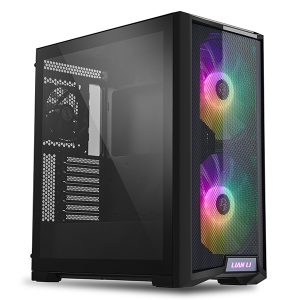 If you're looking for a case for your computer, look no further than Lian Li. They have a variety of high-quality pc chassis available for a fair price, allowing you to construct a powerful system.
The PC-O11 Dynamic, their newest product, is a beautiful computer that also features excellent water-cooling support. The low cost didn't compromise the sturdy construction, though. The Alpha 550X and 330 models in particular. The Lancool lI Mesh is another option, and it has excellent thermal and acoustic performance, making for a stress-free gaming session.