An ATX form factor is a standard for computer cases, motherboards, and power supplies designed for desktop computers. While there is a wide range of ATX cases available, they should all be large enough to house a motherboard, at least one video card, and any additional components.
The standard ATX case can house multiple hard drives (both 2.5″ and 3.5″) and an optical drive (at least one 5.25″). In addition, most systems have expansion slots that can accommodate 3.5-inch drives or 2.5-inch drives, floppy disc drives, or other accessories.
Any PC tower that meets the requirements laid out by ATX (Advanced Technology Extended) is considered to be an "ATX" computer case. The Intel 915 standard was first released in 1995, and it specifies the minimum and maximum dimensions for motherboards, desktop computer cases, and power supplies. 
The ATX standard is widely used and ensures that your new computer case will work with all of your existing parts. Most, if not all, ATX cases can house Micro ATX motherboards as well.
What ATX Case Should I Buy?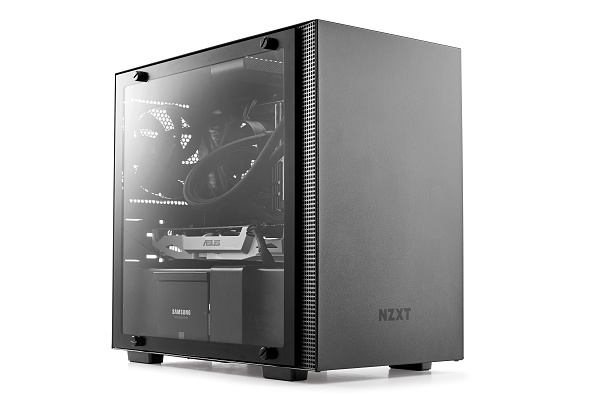 Most common types of PC cases are Mid-tower and full-tower cases. Despite the fact that mid-tower cases can be used to construct gaming and enthusiast PCs, full-tower cases are better suited to these builds due to their larger size and the extra space they provide for motherboards with larger form factors, such as XL-ATX and E-ATX. 
Full-tower cases make it simple to accommodate a wide variety of components, including multiple graphics cards, a liquid cooling system, storage drives, and case fans. Also highly moldable, a mid-tower case's compact size makes it ideal for Home Theater PCs and small businesses (HTPC).
What Is the Best ATX Case for Me?
You need a case that is affordable and works with the components you plan to use, but you also want it to have some personality. That's something you can find here. You can find a wide variety of cases that support the hardware you need, including ATX motherboards and power supplies, 5.25-inch, 3.5-inch, and 2.5-inch drive bays, USB 3.0 front I/O ports, and more. Some of these cases even come with toolless drive bays, side windows, and included LED fans.
What Features Are Needed for A Workstation Pc?
Ultimately, the primary consideration when purchasing a workstation PC is not its specific type but rather its intended function. There isn't much of a need for state-of-the-art processing and graphics hardware if it's just going to be used for basic office tasks like word processing and browsing databases. 
Case-wise, you'll want something like a windowless ATX case with 3.5″ and 2.5″ drive bays for hard disc drives and solid state drives, respectively, and 2 to 3x 5.25″ drive bays for an optical drive and possibly some other peripheral hardware, like a flash memory card reader or eSATA ports. If possible, get a case that already has a power supply and a couple of 120mm-140mm fans installed.
I recommend a quality power supply, additional fans, and a liquid-cooling system for the central processing unit (CPU) if you intend to use the system for multimedia editing, especially 3D and video. This is how you make money, so you want to make sure your equipment stays cool and running smoothly. 
If you ever need to do any sort of maintenance on your case, having an organized system for handling the cables inside will be a huge help. It's recommended that you leave plenty of space for at least one video card, and probably more. To our relief, most of these enclosures can accommodate more than one discrete GPU.
What Is a Full-Tower Case?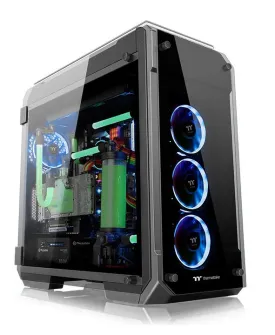 Full-tower and super-tower cases are considerably taller and wider than regular mid-tower ones. Server builders, gamers, and anyone else who needs more room to install additional hardware, improve airflow, or simply appreciate the aesthetic value of a larger case favour these towers. If your motherboard or graphics card is too large for a mid-tower case, you may need to upgrade to a full-tower (such as E-ATX, XL-ATX or HPTX motherboards).
What Is a Mid-Tower Case?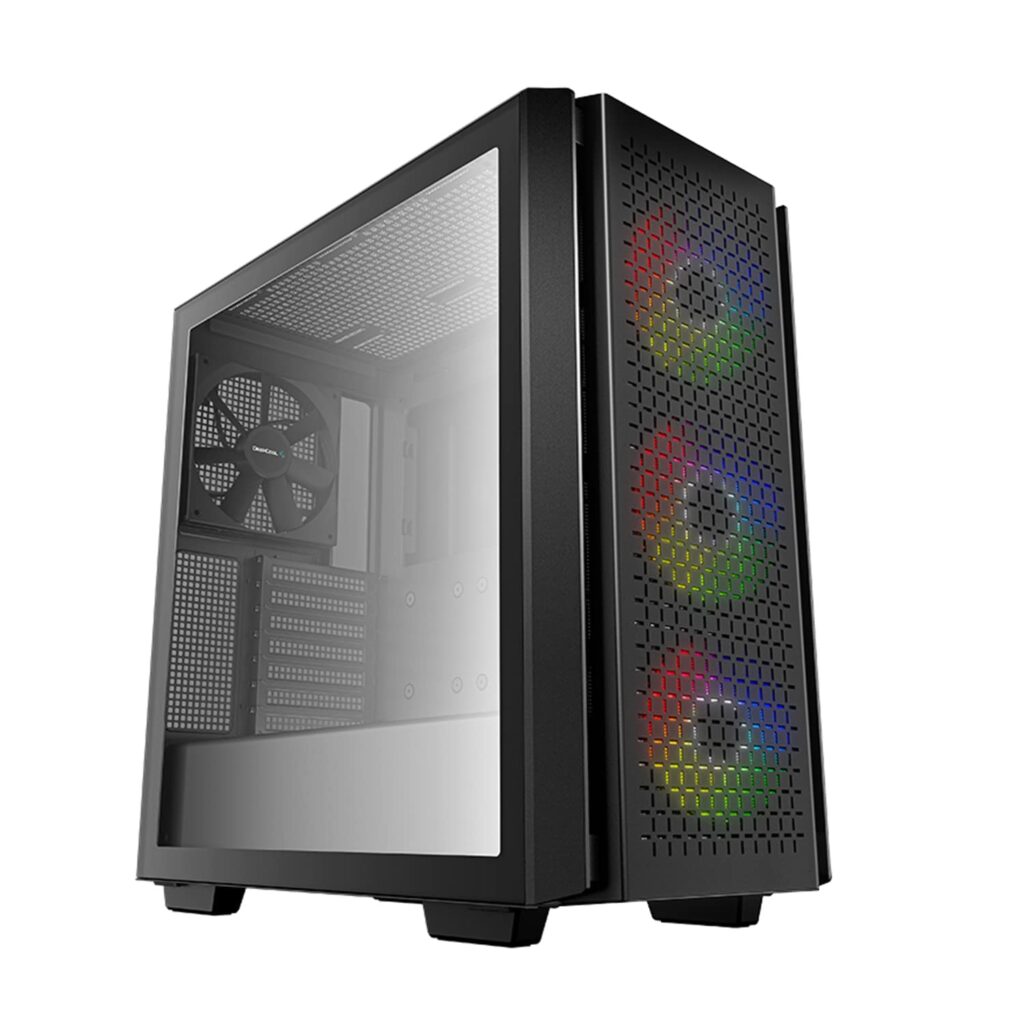 On desktop computers, the mid-tower (or middle tower) case is the most common type of case. The typical shape of such a case is a rectangular one with a towering profile when viewed from above (hence the word tower). These containers are available in a wide variety of styles, hues, and extras, such as movable side windows, built-in fans, illuminated logos, and more.
What Are Custom Pc Cases Good for?
Custom PC cases are modified versions of standard or traditional cases. You can either hire a professional to modify the aesthetics and features of a case for you, or you can do it yourself with the help of molding tools and design templates. Whether it's the aesthetics on the outside of the inner workings, the features, the design, or the setup, a custom-modded case will be tailored to your specific needs and preferences.
I stock a wide variety of blank cases for you to customize however you like with windows, fans, and other components. Case lighting and water-cooling parts are two more ways to customize your chassis to your liking.
What to Look for in an ATX Case?
You can expect your high-quality ATX computer case to fulfill your requirements in terms of size, cooling, and aesthetics.
Cooling
It is the job of your ATX computer case to regulate the temperature inside your computer. Selecting a case that provides sufficient cooling is crucial. Users who live in warmer climates or who regularly subject their desktop tower to high ambient temperatures should look for an ATX PC case with multiple fans and improved ventilation.
Size
It's important to think about the case's dimensions when shopping for an ATX computer case. In some cases, the size and weight of an ATX full-tower case can be prohibitive. A smaller ATX mid-tower case is what most people will want to invest in. The internal space of your desktop tower case matters more than the exterior size of the PC case.
The depth of your mid-tower or full-tower case should be sufficient if you plan to use a tall CPU heatsink/fan, while the width of your ATX case should be sufficient if you plan to install a large graphics card.
Looks
As the visible portion of your PC, an ATX case presents your system to the world. You can get an ATX computer case that's just the bare minimum, or you can get a gaming case with fancy features like LED lighting and transparent side panels. 
Whether or not you opt for a more stylish PC case is a matter of personal preference, but if you're impressed by the aesthetics of the more expensive cases designed for PC gaming, it's well worth the money.