If you're thinking of buying a Corsair PC case, you might have noticed that there are many different models to choose from, and each one has its own unique combination of features. The best Corsair cases offer excellent cooling, plenty of space, and lots of customization options, but not all of them have the same amount of airflow. 
This guide will teach you all you need to know about airflow in Corsair cases and will assist you in selecting the best case for your requirements. 
I'll start with the basics and then move on to the more complex stuff, so whether you're a beginner or an expert, you can use this guide as an informative reference if you decide to buy a Corsair case in the future.
Do Corsair Cases Have Good Airflow?
Corsair PC cases are designed with airflow in mind. The front panel of the case is typically vented to allow air to flow into the case, and the back panel is also vented to allow hot air to escape. There are also typically vents on the top and bottom of the case, which helps to keep the components inside cool.
The biggest factor in airflow is the location of the fans. Corsair PC cases typically have fans located at the front and rear of the case, as well as on the top and bottom. This allows for a lot of airflows through the case, which helps to keep all of the components cool.
Corsair also offers a wide variety of fan controllers that can be installed into their cases. These controllers allow you to control the speed of the fans, which can further help to improve airflow through the case.
Overall, Corsair PC cases offer good airflow that can help to keep your components cool. If you are looking for a case with good airflow, Corsair is a great option to consider.
Different Types of Corsair PC Cases Available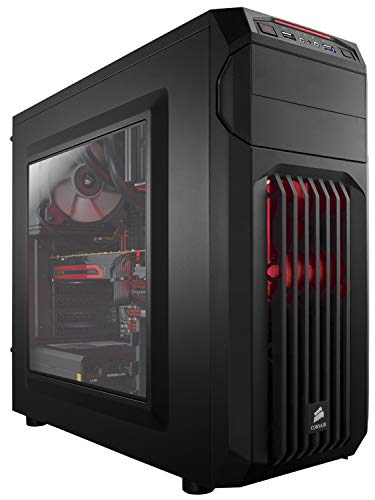 When it comes to choosing a new PC case, there are many different factors to consider. But one brand that always comes up as a top option is Corsair. Corsair manufactures a large range of PC cases, so you're likely to find one that meets your requirements. 
Here are some of the Corsair PC cases that are available:
The Corsair Obsidian Series 750D is a full-tower case that can accommodate up to E-ATX motherboards. It has plenty of room for expansion and features several tool-free drive bays and dust filters.
The Corsair Crystal Series 460X is a mid-tower case that's perfect for those who want a stylish yet functional case. It features three tempered glass panels and can accommodate up to six 120mm fans.
The Corsair Carbide Series SPEC-04 is a cost-effective choice with plenty of features. It supports up to ATX motherboards and has two USB 3.0 ports, as well as plenty of ventilation options.
The Corsair Air 540 is a one-of-a-kind cube-shaped case with plenty of room for bespoke water cooling loops. Also, it offers plenty of expansion potential and a unique cable management system.
No matter what your budget or needs are, there's sure to be a Corsair PC case that's perfect for you. So take your time while selecting the appropriate one, and enjoy your new rig!
How to Choose the Right Corsair PC Cases for Your Needs?
When looking for a new PC case, it's critical to select one that not only looks beautiful but also meets your requirements. Corsair makes a wide range of high-quality PC cases, so you're sure to find one that's perfect for you. 
Here's a simple guide to picking the best Corsair PC case for your needs.
First, consider what size case you need. Corsair offers a variety of sizes, from small ITX cases to large full tower cases. If you're not sure what size you need, take a look at the components you want to put in your case and make sure they will all fit.
Next, consider the type of case you prefer. Corsair provides both traditional and modern styles. Choose a more contemporary style if you want something distinctive and eye-catching. Stick with a conventional style if you desire a classic aesthetic.
Last but not least, assess what qualities you require in your specific situation. Corsair cases have a range of features, including built-in RGB lighting, tempered glass panels, and more. Choose a case with the characteristics you want or desire so that you can build the ideal PC.
Tips for Maximizing Airflow in Your Corsair PC Cases
If you've chosen an airflow-optimized Corsair PC case, placing your hardware in the correct positions is a good idea. 
Make sure that hard drives, SSDs, and power supplies are placed at the bottom of your case while your motherboard, CPU, and GPU are mounted in the top two-thirds of the case. 
In case you're using a fan in your PC case, make sure that it's mounted on top of the case and not on the side panel. 
This will help maximize airflow in your case, and it's especially important if you're trying to cool a high-powered CPU.
Troubleshooting Problems with Airflow in Corsair PC Cases
Keep your Corsair PC case clean. This includes regularly dusting out the interior and exterior of the case.
Make sure all the fans in your Corsair PC case are working properly. Any fan that isn't working correctly should be replaced.
Make sure to clean or replace any filters in your Corsair PC case on a regular basis.
Consider adding additional fans to your Corsair PC case if you feel it necessary.
When placing your Corsair PC case, make sure there is adequate airflow around it. It shouldn't be kept in a small area where air cannot circulate freely.
What Is the Best CORSAIR Case for Airflow?
If you're looking for the best CORSAIR case for airflow, then you'll want to check out the Crystal Series 680X RGB. This case features three tempered glass panels that offer excellent airflow while still showing off your components. Additionally, it features an RGB lighting system that can be managed with the included remote.
On the other hand, if you don't need all the bells and whistles of the 680X RGB, then the CORSAIR Carbide Series 275R Airflow is a great option. This case has a single-tempered glass panel and an open interior layout that promotes good airflow. It's also available in a variety of colors, so you may select one that suits you.
No matter which CORSAIR case you choose, you can be confident that you're getting a quality product that will help keep your components cool. So make sure to take airflow into consideration when selecting a case for your next build.
If you want to learn more about it, I have an article on it: What is a good airflow pc case?
Is CORSAIR 5000D AIRFLOW good?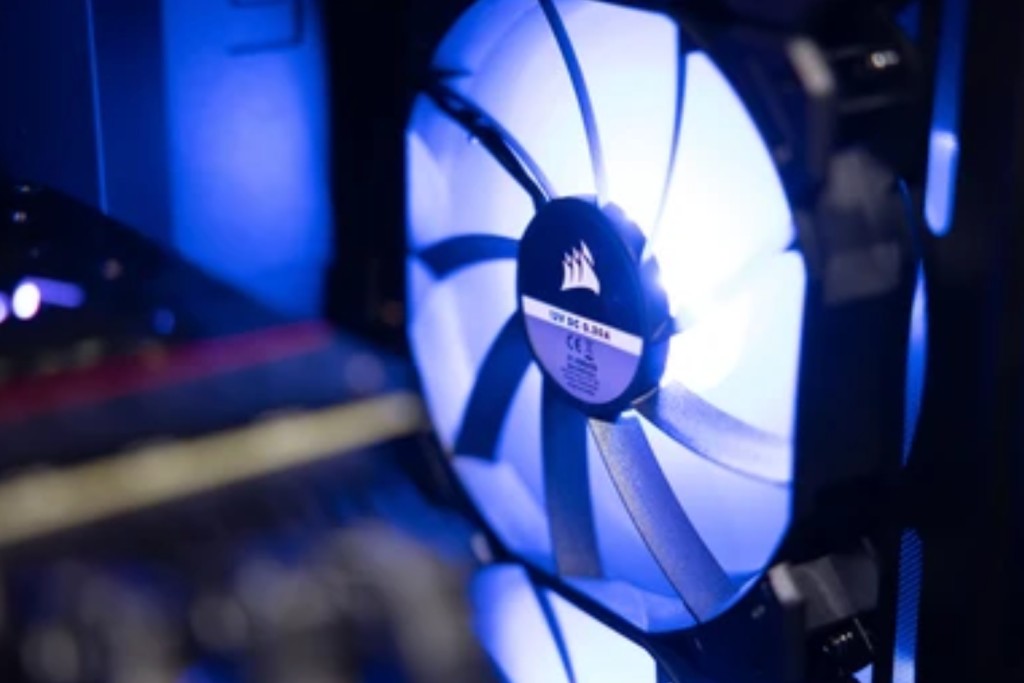 When it comes to high-end cases, CORSAIR's 5000D AIRFLOW is one of the best on the market. It's got great features and attention to detail, and it looks amazing. But is it actually worth the price tag?
In terms of build quality, the 5000D AIRFLOW is top-notch. The included tempered glass panels are a nice touch, and everything seems robust and nicely put together. The case also comes with good airflow thanks to its mesh front panel and multiple fan mounts.
As for features, the 5000D AIRFLOW has plenty to offer. It includes three RGB LED fans, a full-length PSU shroud, cable management grommets, and a front-panel USB-C port. It also has space for seven expansion cards and four 2.5-inch disks.
So, is the CORSAIR 5000D AIRFLOW worth its high price tag? If you're looking for a top-of-the-line case with the great build quality, features, and airflow, then absolutely. If you're on a tight budget, though, there are various options that will nonetheless deliver enough performance.
My Personal Experience with Different Corsair PC Cases
I've had the opportunity to work with a few different Corsair PC cases over the years, and I have to say that I've been impressed with each one. 
The first case I used was the Corsair Carbide 200R, and I have to say that it was a great case. It accommodated all of my components and kept them cool.
The next case I worked with was the Corsair Obsidian 450D, and I have to say that it was even better than the Carbide 200R. It had more room for my components, and it had great airflow. 
The last case I used was the Corsair Crystal Series 460X RGB, and I have to say that it was the best of all. It had plenty of room for my components and great airflow, and it looked amazing with the RGB lighting.
Conclusion
A Corsair PC case is a great choice for any computer builder, especially if you're looking for something that has good airflow. There are many different types of Corsair cases available, and if you're buying a case with poor airflow, you may want to consider buying a different model. Depending on your specific needs, you can choose a case with better airflow than is offered by other Corsair models. 
I hope this article should provide you with all the information you need to make the best case choice for your needs regarding airflow in Corsair cases.