Are you a budget-conscious gamer? Struggling to find an FPS which runs on your low-end PC? Valorant is the perfect one! It offers optimized performance and a powerful anti-cheat system. Plus, it's free to play!
In this article, we'll tell you how to easily run it on low-end PCs.
Valorant is a 5v5 character-strategy shooter video game. It combines tactical aspects of traditional shooter games and character-focused battle-royale titles. It was released on 2 June 2020 for Microsoft Windows. Valorant aims to be highly competitive and skill-based. Players can choose from many characters with different abilities and weapon choices.
Low-end PCs are gaming computers running on lower specs than normal gaming PCs. They are usually less expensive, have lower-resolution graphics cards, and let players enjoy basic games with minimum requirements. Even though they do not provide the best performance for high-end games such as Valorant, there are tips and optimization solutions. This will let low-end PC gamers play Valorant at an acceptable standard of graphics quality and performance.
System Requirements for Valorant
For the best experience in Valorant, your PC must meet these minimum requirements. Be aware that these may change with updates.
Minimum:
OS: Windows 7, 8, or 10 64-bit
CPU: Intel i3Ghz or AMD FX 4100
RAM: 4GB
GPU: Intel HD 4000 onboard or NVIDIA GT 8800 with 1GB VRAM
DirectX: Version 11
Storage: 7GB free space
Recommended (for optimal performance):
OS: Windows 10 64-bit
CPU: Intel Core i5 3Ghz or AMD Ryzen 5 1600/1400
RAM: 8GB DDR4 RAM C16/3200MHz dual channel
GPU: NVIDIA GT 1060 3 GB VRAM / Radeon RX 5500XT 4 GB VRAM
Recommended GPU: Nvidia Geforce GTX 1650 Super / RX 570
DirectX: Version 11
Storage: 15GB free space
What is the Optimal FPS?
According to the official Valorant website, the minimum recommended specs for 30 FPS gameplay are an Intel Core 2 Duo E8400 or an AMD Athlon 200GE CPU and an Intel HD 4000 or Radeon R5 200 GPU. For 60 FPS gameplay, they recommend an Intel i3-4150 or AMD Ryzen 3 1200 CPU and a Geforce GT 730 or Radeon R7 240 GPU. And for high-end gameplay with 144+ FPS, you would need a more powerful gaming setup, although the specifically recommended specs are not provided.
Exputer.com, strongly advises setting the resolution to the native value of your screen. This can either be 1920×1080 or 2560×1440 and is widely regarded as the single most significant setting for achieving optimal performance. In the event that you encounter issues with low FPS, Exputer.com recommends that you consider lowering the resolution, as this can often be an effective solution.
Gamersdecide.com advises turning off the limit FPS and setting the maximum FPS to 60 for smoother gameplay. They also suggest experimenting with your resolution, but playing at your default screen resolution before lowering it if you experience FPS drops.
How To Boost Valorant For Playing On Low-End PC?
Achieving a consistent FPS when running Valorant on your computer requires some careful attention to both the system settings and in-game configurations. By making several strategic tweaks, you can ensure that the game runs smoothly and without interruption, allowing you to fully immerse yourself in the gameplay experience.
Change Power Options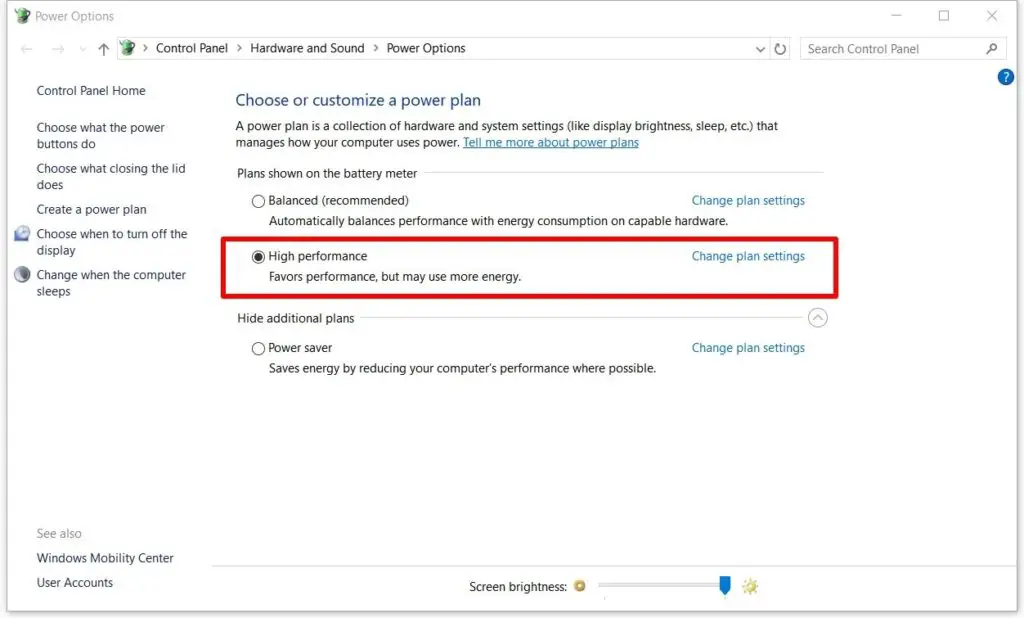 If you're looking to optimize your PC's performance for gaming, it's crucial to pay close attention to the power settings. To achieve maximum performance, be sure to select the "High Performance" plan from the power options menu whenever you're gaming. This action will cause your PC to allocate more power to the hardware, resulting in a significant boost to your gaming experience.
Task Manager Priority

To maximize the performance of your PC, it's highly recommended to manage system resources effectively, including RAM usage. To achieve optimal performance, start by opening the task manager using the CTRL+SHIFT+ESC keys and closing any unused background applications, such as Spotify and Google Chrome, which are known to consume large amounts of RAM. You should also disable any unnecessary startup apps to avoid having to manually close them each time you boot your PC. For further optimization, navigate to the "details" tab in the task manager and locate the Valorant app. Right-click on Valorant and set the priority to 'high' to ensure that the game receives top priority for system resources.
Optimizing Graphics Settings for Low-End PCs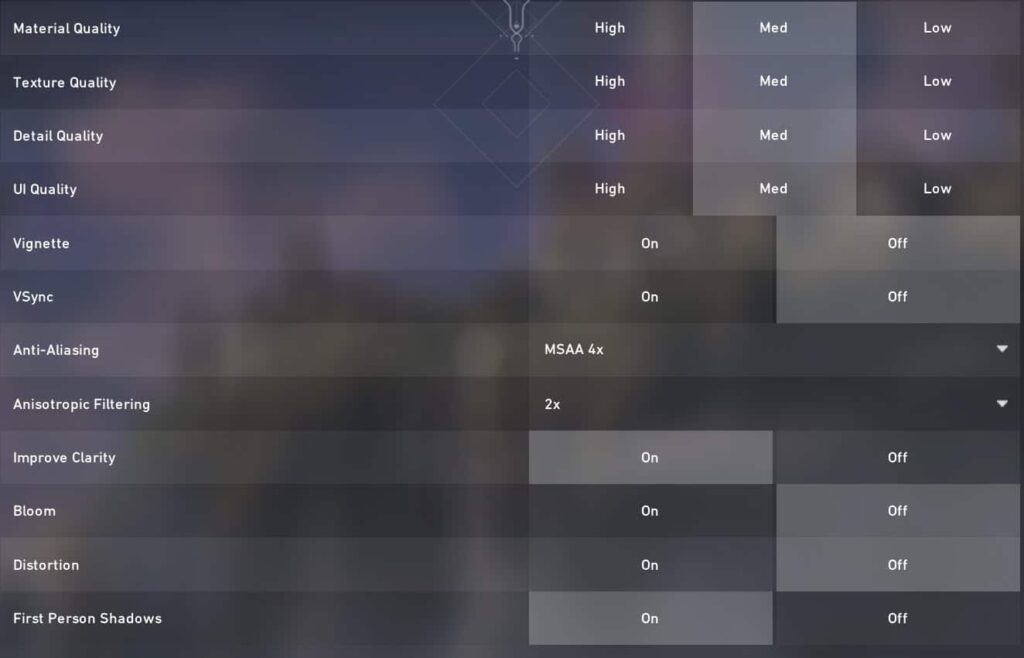 Optimizing your PC graphics is crucial for a smooth experience in Valorant on a low-end machine. By reducing certain settings, you can lessen the computing power your graphics card needs. Here are tips to keep in mind: update GPU Drivers, and close unneeded background programs.
Now for the specifics: adjust Resolution, limit frame rate, reduce shadow quality & antialiasing filtering mode. These will help reduce load times and ease up stress on your graphics card. Lowering antialiasing filtering also helps, since pixel blending capabilities are not essential for gameplay, but do create strain.
Adjusting In-Game Settings for Low-End PCs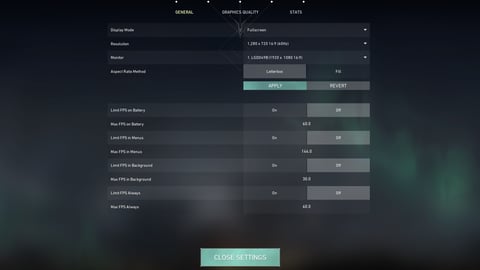 If you have a low-end PC, you can try Valorant. Change graphics settings; lower textures, shading, anti-aliasing, and lighting. Adjust render scaling and draw distance. Turn off Vignette Blur and Anti-Aliasing. Reduce sound settings or disable voice chat. Switch display mode from fullscreen to windowed or borderless. This reduces the load on your GPU.
Use the 'cl_threaded_processing' attribute in the console. This divides the workload between cores, improving FPS on an older processor.
Installing Performance-Boosting Software
Performance-boosting software is a great, underrated way to improve gaming performance on low-end PCs. They are built to make your computer more efficient, so it can handle more demanding games like VALORANT. Examples of these optimization programs are Avast Clean Up, Razer's Game Booster, and Iolo's System Mechanic. Be sure to only install trustworthy programs – the internet has lots of malicious and ineffective ones that can ruin your gaming experience.
These services have many features, like PC cleaning, junk file deletion, and memory optimization. Enable every setting when setting up the program, to get the most out of it – unchecking certain settings can reduce its efficiency.
Installing these programs won't make your PC top-spec – no program can do that! But they can give you an extra performance boost for games like VALORANT. This means better frame rates and less stuttering during intense battles.
Taking Advantage of Free Performance-Enhancing Mods
Low-end PCs may need more power for Valorant, but free mods and tweaks are here to help. Select what you install. Graphics mods can improve visuals without hurting performance. Mod packs can also improve stability and loading times.
Make sure the hardware is up-to-date before installing these. If managing multiple windows is a struggle, look for system optimizations and programs that reduce memory usage. Close any programs that aren't important. System Booster can help keep the PC running efficiently.
These are only a few ideas to make Valorant smoother on low-end PCs. Do more research depending on individual performance metrics!
Conclusion
To have a good time playing Valorant on your low-end PC, make sure you have the latest drivers for your graphics card. Also, keep the game up-to-date.
Monitor your game's settings and change them if needed. Do not push your computer beyond its limits by picking too high graphical options.
These tips will help you get the best performance out of Valorant on a low-end PC.