There is nothing worse than encountering an unexpected error while playing a game or using an application. It is imperative that you avoid situations like these in order to maintain the ideal process.,
Square Enix Error Code i2501 FFXIV is a very frustrating error and we have received a lot of requests to figure out this issue and provide a proper solution.
However, before you seek solutions for this error, let us first explain why it occurs. 
Reasons for the Square Enix error code i2501 in FFXIV
The report claims that FFXIV Square Enix error code i2501 appears very often to Asian and middle eastern players. The main reason for getting this error is that the banking organization blocks your transaction procedure because an invalid IP location was detected in the server. I will explain it later in detail.
 Before this let's see some other common causes to having this error:
If you have an ad blocker installed on your PC or laptop, the server access on your screen will be blocked from displaying on your display.
Cache and cookie issues block you from connecting to game servers when they are unclear in your browser. 
If you are using a VPN to access the game, the game will not be able to find your IP address. The application database appears to show your authenticated identity in a different location than the one linked to your account on the game server.
Solutions for the Square Enix error code i2501 in FFXIV
Following are the solutions you can implement to fix Square Enix Error Code i2501 in Final Fantasy XIV:
Disable VPN and Proxy Settings
Try from other browsers
Try from cell phone
Remove browser cache and cookies
Wait for 24 hours
Add links to Internet Properties
Contact Customer Support
1) Disable VPN and Proxy Settings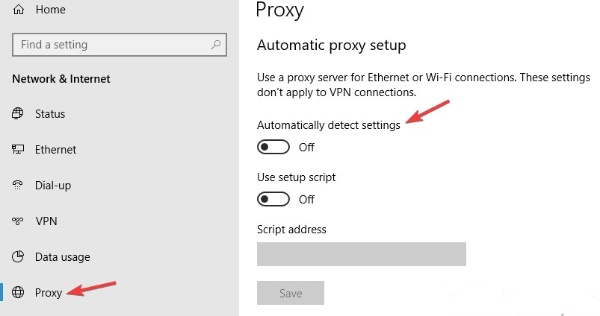 In recent years, online payments have become more and more common as company security has improved and they have appeared foolproof over time. It is absolutely necessary to have access to a fast and reliable internet connection for online banking services to be able to operate and meet your needs and be successful. Due to this, VPNs and proxies don't always make sense, since they are not encrypted, and as a result, they cannot be trusted.
Therefore, upon submission of your payment, you will receive Square Enix Error Code i2501 and will be notified that your payment has been rejected.
Make sure that the VPN you are using is disabled before you begin to make any kind of online transactions. You should disable any proxy settings that may have been set up on your computer if you have any. It is also essential that you consider any firewall blockages that may hinder your ability to use the internet to its full potential.
2) Try other browsers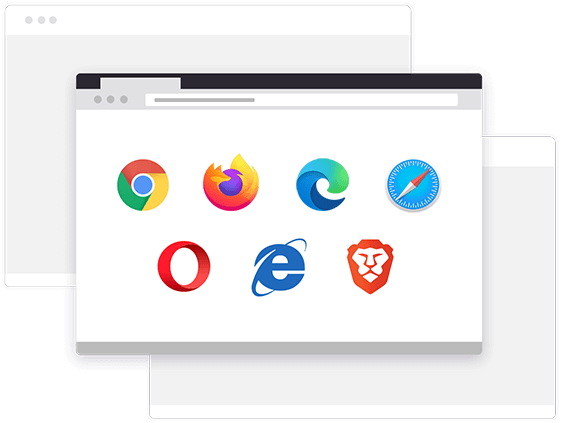 There is a possibility that you may encounter this error message when you are trying to make a payment using Google Chrome. It is recommended that you try and use another browser to see if the problem occurs also there and if so, please let us know in the comment section. In the opinion of many people, this error disappeared after they switched to the "Mozilla Firefox" browser. 
3) Try from cell phone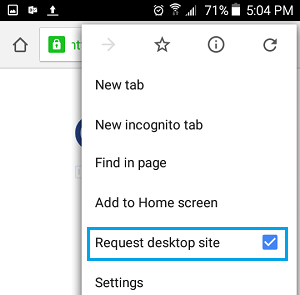 There are many instances where users have bypassed this error when they try from the mobile phone. You just have to switch to desktop mode on your mobile phone by clicking on the top right of the screen on 3-dots and checking the option desktop mode. You can use any browser.
4) Remove browser cache and cookies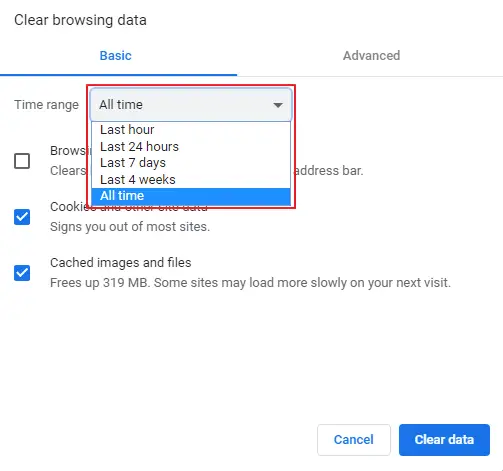 In most cases, you will find that your program will run into problems when there are too many search histories, registry entries, and other types of data stored in it.
Although this excess data is useful for instant access to the frequently visited sites, it is also vulnerable to damage. By pressing the keys Ctrl + H, you will be able to open the history, enabling you to free your computer of this accumulated data.
You can clear your browsing history by simply clicking on Clear Browsing History. The time should be set to All, and all boxes must be checked. In case you have to keep browsing history, uncheck it.
Click Ok and your cache and cookies will be cleared.
5) Wait for 24 hours
In case you have attempted to make payments too many times after failing, there is a high chance that you will encounter the square Enix i2501 code. If this is the case, you will be unable to make an online payment for 24 hours. You must wait patiently for 24 hours to resolve this error, and then retry it after 24 hours have passed.
6) Add links to Internet Properties
A Reddit user also reported finding another fix that worked, which is valid if you're running FFXIV via Steam. According to him, he used Fiddler to identify which URLs were not passing successfully during the process of launching FFXIV from Steam.
I would like to mention them in the following:
frontier.ffxiv.com
ffxiv-login.square-enix.com
To see if that makes a difference, you might try enabling cookies and cache for these domains in your Internet settings.
If you press Windows + R, the Run application will open; type 'inetcpl.cpl' into the dialogue box, then click OK.
Now Click on Sites from the Privacy tab within Internet Properties.
Click on Allow once you have copied-pasted the URLs mentioned above one by one.
Save your changes and exit.
It is recommended that you restart your computer to see if the error has been resolved.
7) Contact Customer Support
After trying all the solutions listed above and being unable to solve the FFXIV i2501 error, the only option left to you is to contact Square Enix Customer Support and explain your issue to them.
Conclusion
Finally, let me recommend that you try implementing the FFXIV Square Enix error code i250 fixes after reading the whole post thoroughly. As soon as you understand the whole subject, you won't find things too difficult to understand.
If you have any questions regarding the topics or are experiencing any difficulties implementing the solutions, don't hesitate to leave a comment in case you need any assistance.