It's not enough to answer with a single word to the question that asks if PC cases have fans. It is important to learn other pertinent information like the time you require cases fans, Do PC Cases Come with Fans, and how many fans you require.
In the absence of fans, computers components will not perform as well as they should. Due to excessive heat without fans, components like processors, graphics cards, motherboards can be affected by a slowing down and ultimately reduce performance.
However, if you're purchasing or building a new PC, this shouldn't be an issue any longer, since the majority of PCs (PC cases) have built-in fans. The question that arises is: do all PC cases have fans? If not, which cases do not have them, and what number of fans your PC requires to function smoothly?
In other words, do you think the PC case fans built into your computer enough for your laptop We'll discuss in this article:
---
Do PC Cases Come With Fans?
The most recent computers (PC) cases have built-in fans, and some even include three or more (RGB fans) on the front while the best PC cases also include rear fans in addition to the front ones. Certain cases even come with integrated RGB lighting.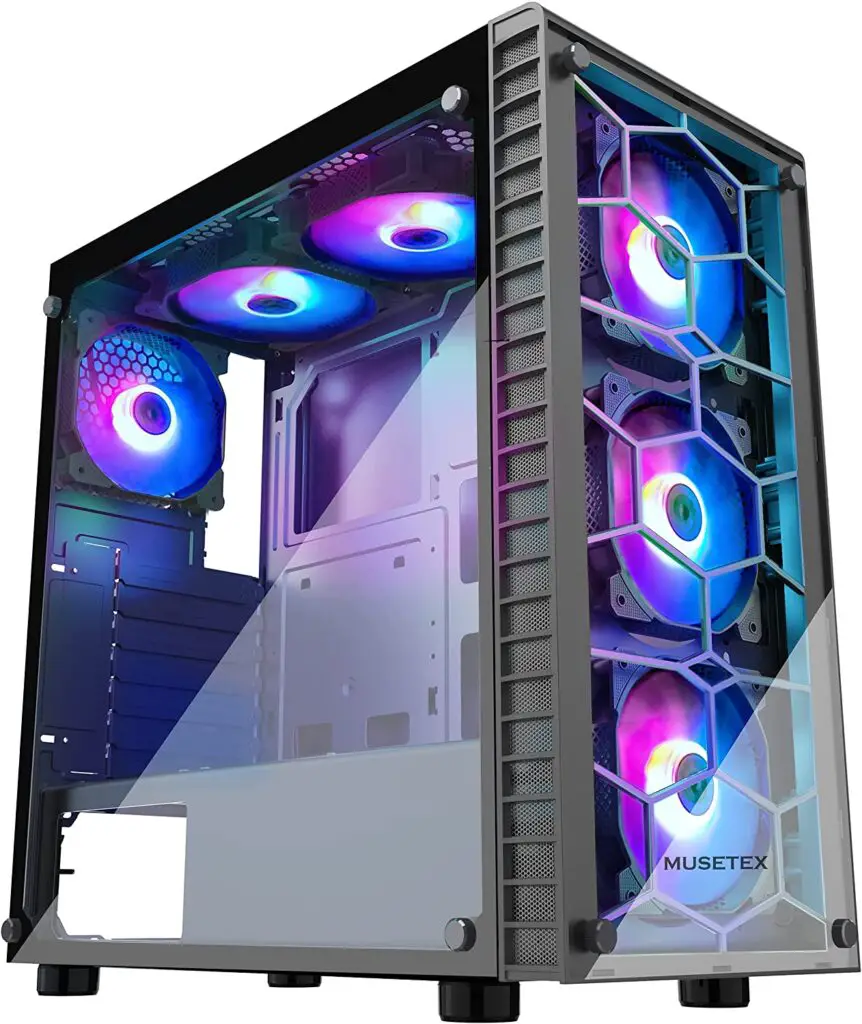 Also, with top PC cases, the users are more likely not to require additional fans.
A few years ago, PC cases didn't come with any type of fan instead, the purchaser needed to purchase the fans separately and then install them. Be aware that there are some cheap cases on the market that do not include fans.
---
Which PC Cases Do Come with Fans?
There are a lot of PC cases on the market and in a variety of price ranges. This is why, to determine whether they have fans or not, I have taken the data of a handful of the top PC cases for every class.
In general, with high-end (which will also cost a little more) PC cases will more often have large front panels as well as a rear fan (sometimes RGB lighting) However, budget cases usually have one 120mm rear fan.
In terms of RGB Most PC cases that cost between the $80-$100 range include RGB lighting within their inbuilt fans. The $50-$60 models most likely do not come with fans that have RGB lighting (except case).
You can also alter the rear fans and include one RGB one, which isn't a major issue for those who use it. We'll also talk about the various brands and what cases are usually equipped with fans.
---
Do Corsair Cases Come With Fans?
Corsair provides PC cases for every type of computer They have excellent cases for budget middle-range, expensive, and cost points.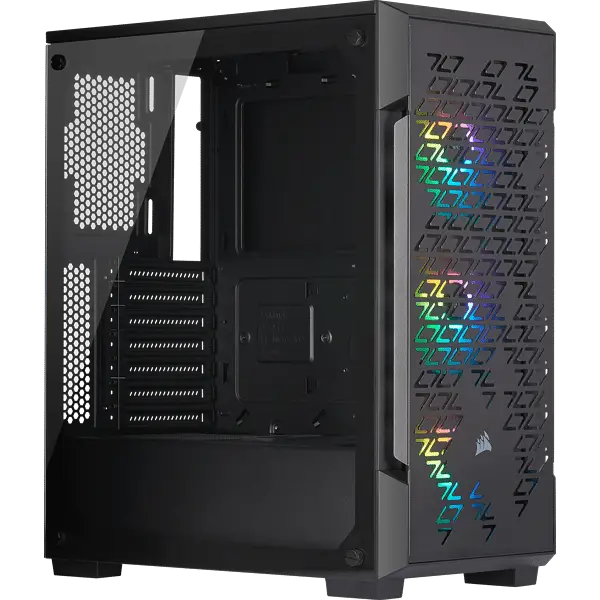 Concerning fans, the greatest thing about corsair is that they include RGB fans inside their affordable cases as well. ICUE, carbide series are a few of the most well-known series of cases from corsair with fans.
---
Do Gaming PC Cases Come With Fans?
Gaming PCs typically have beautiful RGB lighting on the AIOs, fans' RAMs, coolers, etc. This is why PC cases that are devoted to gaming typically feature high-quality fans with lighting. It is important to note that the fan's spinning capacity, as well as the noise level, are important for achieving the best performance.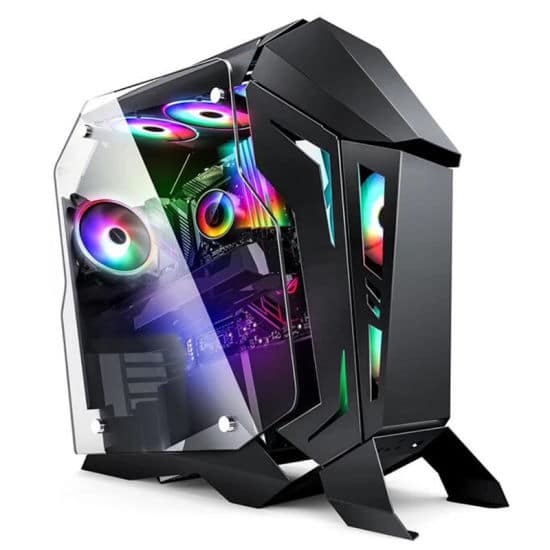 In instances that gaming PC fan cases, the above aspects are thoroughly examined and, as a result, PC cases that claim to be gaming machines are will have fans that have a higher spin rate or cooling capacities and silent to a degree.
Also, there's an issue that is affecting PC enclosures that are devoted to gaming. Gaming consumes a lot of computing power, they produce a large quantity of energy and in order to cool it down properly, the majority of gaming PCs are equipped with a number of fans than are needed for regular users.
In this scenario, the case will use more power and increase the dimensions of the enclosure. Also, most gaming PC cases come with fans, and in some cases much more than normal PC cases.
In addition, due to premium specifications as well as RGB fans, gaming PC cases cost more than ordinary cases. In order to ensure a proper airflow of gaming PCs, gamers require powerful fans that make these cases expensive.
---
When Are Case Fans Actually Needed?
You must consider some of the factors listed here to determine if you require case fans. I'll discuss some of them below.
Overheating can be a serious problem for the PC. It can harm most of the processors (Central Processing Unit) mostly. You won't get the greatest performance if the CPU is getting too hot. It is normal that CPUs to produce heat. If it does excessive heat, the computer will slow down.
In this scenario, you have to control overheating to ensure the highest output from your computer. To do this you need a case fan.
It is essential that you must ensure proper airflow for your CPU during its operation. A conventional airflow system consumes the cooling air and releases hot air to the outside. How does it use cooler air? Do you have an idea?
When you face the problem when you are faced with the issue, you'll need the assistance of a case fan to provide additional cooling.
Dust is the most serious danger for PC health. If you use a computer in a continuous manner or leave it idle dust will cover the CPU. Based on the facts that if you don't do anything to protect your PC, it will end up in trouble.
To keep your PC clean you'll need one or more case fans.
If you are looking to maximize the performance of your CPU, it is essential to ensure that your PC is cool when you are using it. This is why you must install cases fans within the CPU.
---
How Many Case Fans Do You Need?
It's based on the purpose of your use and the configuration of your PC. Since fans control an airflow mechanism, I'll explain the process in three phases:
First When your CPU is running at a low rate of airflow, it will require two fans, one to take hot air and the other one for taking in the cool air.
Then, when your CPU requires normal airflow, you'll require three to five case fans, with one or two are used to remove hot air, while two or three are used for taking in cool air.
The third reason is When the processor requires a lot of airflow typically, you'll require between six and eight fans, where 2 to 3 are used for the purpose of taking hot air while four and five can be used for taking cool air.
---
Conclusion
Thus, I am hoping that you'll get the best solution to your question do PC cases come with fans. In addition, you should also be aware of the number of fans you require after reading the whole article.