Ultimately, it comes down to your individual preferences and what you think will work best for your specific requirements. 
PC Case is one of the essential parts of building a PC. It protects your hardware, especially the motherboard, from outside elements and damage. A case also keeps all your internal components safe from each other. 
When you're looking at the many case options available for building your own PC, it can be easy to get confused about what you need and what you don't. You want a sturdy case that looks nice and has plenty of room inside, but there are plenty of cases that have different features that might or might not be suitable for your needs.
So, can you use any case when building a PC? No, it totally depends on the component you are using, their sizes, and the reason. However, my personal preference comes down to the Full-Tower Cases because they are big and have enough space for any custom build.
In this article, I will help you decide which case to purchase if you're planning to build your own PC or upgrade your current one by providing you with four different types of cases used in various situations and their pros and cons.
Different Types of PC Cases
When it comes to choosing a case for your PC, you have a lot of options available to you. Depending on their purpose, some cases are designed for specific uses, while others are suitable for general purposes.
Generally, PC cases can be categorized into the following types:
Mid-Tower Cases
Full-Tower Cases
Mini-ITX Cases
MicroATX Cases
Mid-Tower Cases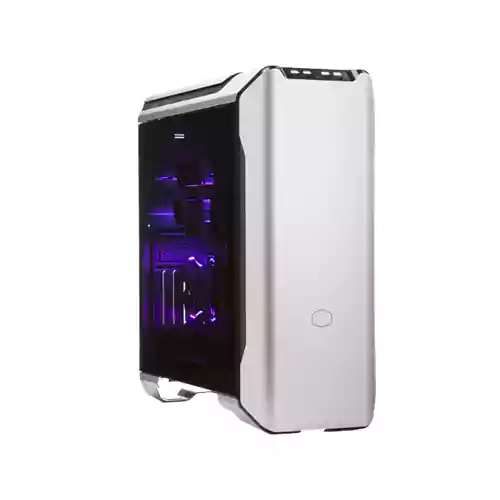 Generally speaking, these cases range in height from 18 to 24 inches and can accommodate a wide range of standard components. They're a good option for those who want a balance of size and expandability. 
Full-Tower Cases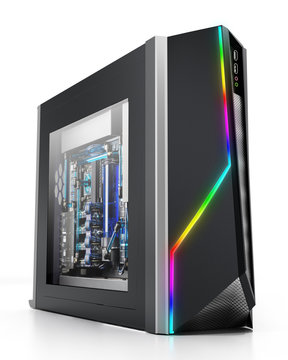 As the name implies, full-tower cases are larger than mid-tower cases and can typically accommodate even the largest components. A full-tower case is a way to go if you need maximum space and expandability.
Mini-ITX Cases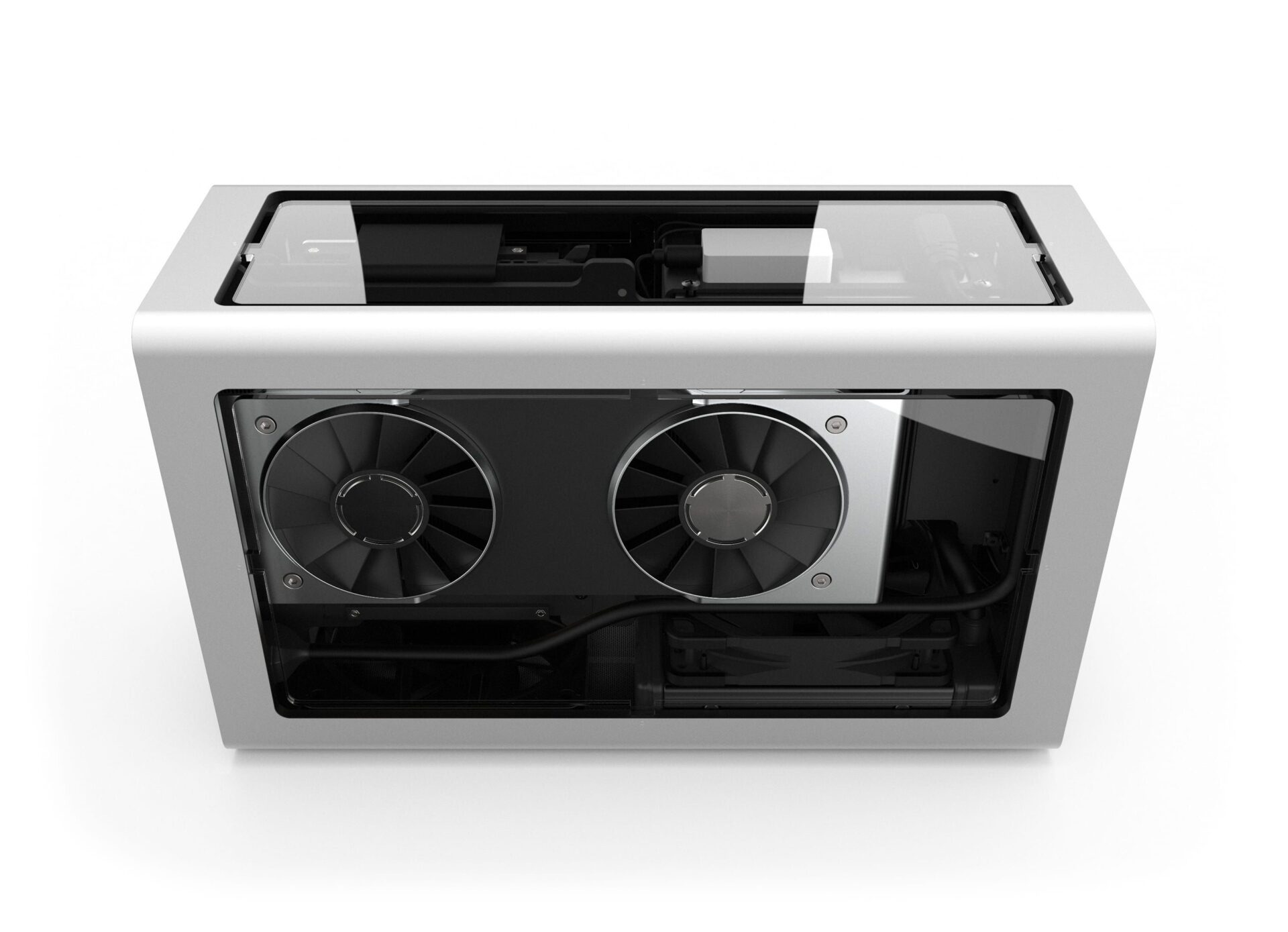 These compact cases are becoming increasingly popular, as they can often be used in small form factor systems. While they may not have as much space as larger cases, they're still capable of housing most standard components.
MicroATX Cases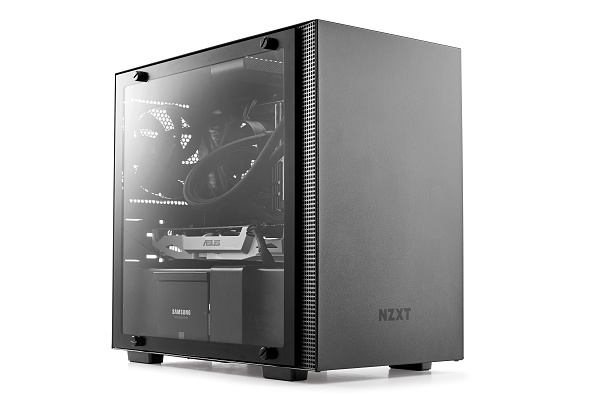 These cases are similar in size to mini-ITX cases but offer more space for expansion. However, according to my experience over time, a mini-ITX case is a good choice if you want a little more space because its structural build allows for it.
Advantages and Shortcomings of Different Case Materials
The most common case material is plastic. Plastic cases are typically the most affordable option, and they're often very lightweight and easy to transport. However, plastic can be less durable than other materials, and it may not provide as much protection for your components in the event of a drop or other accident.
Metal cases are another popular option; they offer good durability and protection for your components. It is important to note, however, that metal cases can be pretty heavy, and they are likely to be more expensive than plastic ones.
I personally go with a metal case because I am a gamer, and I need a breathing processor all the time. 
Wooden cases are less common, but they can offer a unique look for your PC. Wood is also a very durable material, although it may not provide as much protection as metal. Wooden cases can be quite expensive, however.
Which Case Is Right for You?
Below is my own mindset to decide which case type I should consider for my next custom build:
Tower cases are the most popular type of case for desktop PCs. In general, they measure between 18 and 24 inches in height.
Tower cases provide good airflow around the components and plenty of room for expansion. 
Mid-tower cases are smaller than tower cases, but they still provide good airflow and expansion room. The height of a mid-tower case is typically 14 to 18 inches. 
Mini-tower cases are even smaller than mid-tower cases. Because of this, mini-tower cases are ideal for space-constrained builds. They are typically 12 to 14 inches tall.
Slimline cases are the thinnest type of case available. They're perfect for building sleek, minimalist PCs. Slimline cases are typically less than 12 inches tall.
How to Choose the Right Case for Your PC?
Here are a few things to keep in mind when selecting a case for your PC:
Size
I think size should be your first thing to consider when choosing a case is how large it needs to be. This will be determined by the motherboard size and other components you plan on using. In cases where you are unsure, it is always best to avoid caution as much as possible and choose a bigger case instead.
Cooling
I can't live without this because I am a hardcore gamer. Since computers generate a lot of heat, it is important to ensure that your case has adequate ventilation. In most cases, there are no built-in fans on the case. However, there are a few cases that include them. If you are not planning on using water cooling, then make sure to choose a case with good airflow.
Style
Lastly, you will want to consider the style of the case. Individual preferences are entirely up to each individual, but a few general trends can be recognizable. For example, many gamers prefer cases with clear panels to show off their hardware. Others might prefer a more.
Tips and Tricks
In order to make things easier, here are a few tips and tricks I have compiled for you:
Do your research
Before buying anything, you must know what you're looking for, as many different parts and components go into a custom PC.
Read up on reviews and talk to other gamers to get an idea of what kind of parts will work best for your needs.
Start with the basics
As soon as you have determined which parts you will need, you can start assembling them! The first thing you need to do is to install your motherboard and CPU, then you can add your RAM, storage, and graphics card.
A gaming computer may have several additional features that can be added later, but these essentials should be on it.
Don't Skimp on Quality
Custom PCs are an investment that you don't want to skimp on. It's important to invest in high-quality parts that will be able to handle demanding games or heavy tasks. Cheap components will likely lead to poor performance and frustrating experiences.
Take Your Time
You can have much fun and reward when you build your PC, so take your time and enjoy it!
Don't rush through it, and double-check your work as you go. Once you're finished, you'll have a great rig that will provide you with hours of enjoyment. 
Get help if you need it
If you're having trouble putting your PC together or are unsure what you're doing, there's no shame in asking for help. Talk to a friend who knows more about computers, or check out online forums for advice from other gamers. 
Building the perfect custom PC should be easy if you remember these tips. If necessary, seek assistance and take your time. When you put a little time and effort into your rig, you will get years of enjoyment out of it.
Conclusions
As you can see, there are a few different factors to consider when deciding which type of case to use for your PC build. In the end, it comes down to your individual preferences and what you think will work best for your specific requirements. With this article, I hope you have been able to narrow down your options and find the perfect case for your next build.